Education AV solutions
Digital and analog presentation and collaboration AV solutions for lecture halls, classrooms, and active learning spaces
Taking presentation & collaboration to a new level
Our award-winning Cynap range of wireless presentation, web conferencing, and collaboration systems helps to solve many of the AV challenges you face when looking for new equipment for your learning spaces.
When considering onscreen display of 'live' materials such as books, diagrams or physical objects, WolfVision document camera / Visualizer systems are the finest devices available for the task, and are found in most of the world's leading educational institutions.
Whether you are supporting in-person, online or hybrid classroom setups, you'll find a flexible multi-functional all-in-one system to suit your needs. Discover now how these unique systems can provide solutions to some of the issues most commonly encountered in classrooms and other teaching spaces.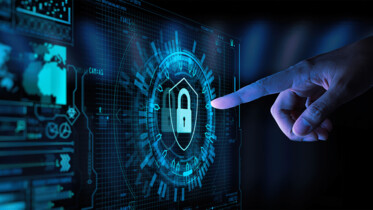 Keeping your data safe
Sophisticated processes ensure appropriate levels of security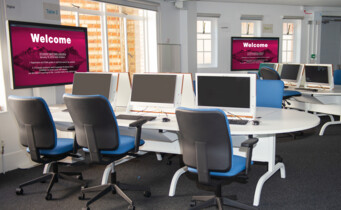 Classroom announcements made easy!
Cynap screensaver can function as a flexible digital signage player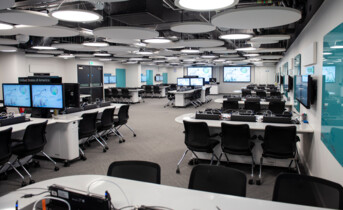 Hybrid classroom AV for active learning
Using Cynap systems to ensure a consistent collaborative learning experience
Live imaging for in-person, online and hybrid learning
For consistent learning experiences - wherever you are!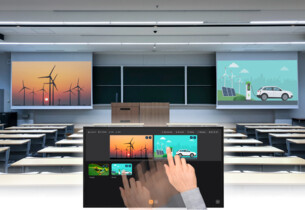 Handling multi-source content on dual screens
Our vSolution COMPOSER feature on Cynap Pro simplifies content management of materials shown on twin displays
Combining presentation, collaboration, and room control technology
Integrate Q-SYS UCIs into selected Cynap models - Sample API modules also available for Crestron, AMX and Extron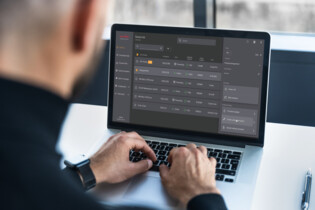 Streamlining administration
Convenient remote management of all Cynap family and Visualizer systems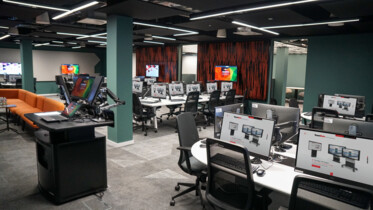 Supporting active learning
Device-agnostic, multi-screen, multi-source, AVoIP wireless classroom technology solutions
Get rid of the cables!
Simple BYOD wireless presentation for all laptops, smartphones and tablets
Stream displayed content to your own personal device
The Live Viewer Mode for Cynap enables even those seated at the back of the room to see onscreen content easily.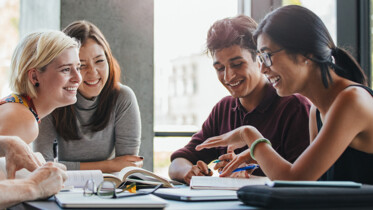 Cynap integration for Eduroam
How can I give access to Eduroam users to wireless classroom AV ?