Driving Knowledge Creation
Award-winning manufacturer of wireless presentation, collaboration, & Visualizer imaging solutions for classroom, meeting room, and courtroom applications.
About Us
WolfVision is a leading global developer and manufacturer of award-winning presentation, collaboration, and knowledge-sharing systems and solutions.
Our systems are used worldwide, by leading universities and other educational institutions, in corporate meeting spaces during presentations, meetings, web conferences, training sessions, and demonstrations, and they are also used in courtrooms, for viewing and management of judicial evidence.
WolfVision worldwide headquarters is situated in the Vorarlberg region of Austria, Europe, and we have regional offices in the USA, Germany, Japan, Singapore, India, Dubai, Norway, and the United Kingdom. Our systems and solutions are available and supported worldwide via our global distribution, sales, and service network.
Wolfvision equipment is great to work with. It is evident that a great deal of thought is put into the design of every aspect of each piece of equipment. Just as important is the high degree of confidence inspired by Wolfvision representatives, repair facilities and technical support.
Bruce Horn
Learning Technologies Classroom Operations Manager
-
University of California, Santa Cruz
Our Vision
When you've got something to say, we believe it is important that getting your message across and making an impact should be as easy as possible.
Our aim is to help you to explain it better, to give you the freedom to share your knowledge and collaborate with others
However you want, and whenever you want, when your audience is in the same room, or on the other side of the world.
Because knowledge matters - to all of us.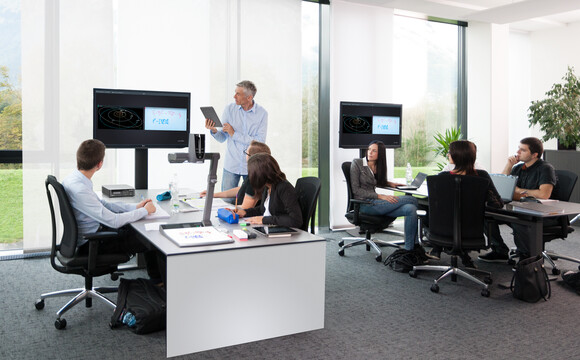 Featured products
Cynap Pure
Compact wireless presentation system with all the functionality of Cynap Pure Mini plus additional useful features. Like all Cynap family systems, this model supports AirPlay, Miracast, and Chromecast screen sharing, ensuring best-in-class wireless screen mirroring at all times.
Wireless screen mirroring
BYOM web meetings
Live Viewer / Moderator Mode
Integrated whiteboard feature
Digital signage function
Enterprise level security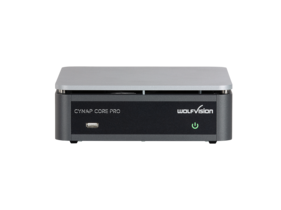 Cynap Core Pro
Award-winning wireless presentation, web conferencing, and collaboration system with all features of Cynap Pure Pro plus a comprehensive suite of additional collaboration tools.
Multi-platform web conferencing (Zoom, MS Teams, WebRTC)
BYOM web meetings
Functions as vSolution MATRIX client station
Optional capture agent for the Panopto video management platform
Optional webcasting and local recording functionality
HDMI In for additional connection possibilities
Microsoft 365 integration as standard
Get in touch