Back to overview
Cynap Videobar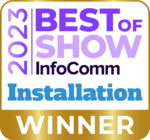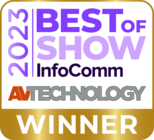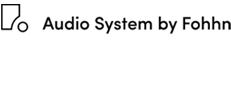 All-in-one meeting room AV solution
The Cynap Videobar is a wireless presentation, web conferencing and collaboration system for small and medium-sized meeting rooms. It combines award-winning Cynap wireless screen sharing technology together with a high-quality web conferencing camera, built-in speakers, and microphone, to provide a single, high-performance, all-in-one, multi-functional AV system.
4K AI Camera 120° FOV with auto-framing
2x 70W loudspeakers by Fohhn
4 Microphone Array
Cynap wireless screen sharing
BYOM wireless web meetings
Touch display / AV controls in floating element
Availability (coming soon)
Product brochure
2.89 Mb ・ PDF
Built-in Cynap screen sharing
Onboard Cynap wireless presentation technology ensures that meeting room attendees can connect and share content into the web conference quickly and easily, from any laptop, smartphone, or tablet.
Support for AirPlay, Miracast, and Chromecast mirroring protocols means that no apps, dongles or additional software are needed when wireless screen sharing.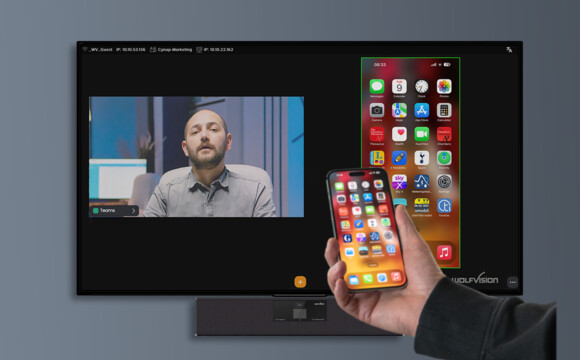 BYOM web meetings: Use any conferencing service you like
Any web conferencing service can be used, and meeting hosts simply use their own laptop running our vSolution App to connect wirelessly to the video bar, and then start or join web meetings directly from their own device. It's really easy to use, and all in-room AV equipment is controlled using a single app,
Administrators can also use WolfVision vSolution Link Pro remote management software to maintain and update large numbers of devices across multiple locations.
Sound by leading manufacturer Fohhn
We've partnered with leading German audio specialist Fohhn, to incorporate a high-quality speaker system into the Cynap Videobar. Exceptionally natural speech is reproduced throughout the entire room, and extended low frequency reproduction also ensures outstanding sound quality when playing videos or music.
A unique and easy-to-use software tool is also available to optimise the sound for individual room acoustics. These system components are developed and manufactured by Fohhn in Germany.
WolfVision imaging technology for crystal clear, tack sharp video
WolfVision is world-renowned for its impressive camera technology, and the Cynap Videobar is no exception - it's equipped with a new 4K UHD AI camera with auto-framing, delivering crystal clear on-screen video, and ensuring an outstanding hybrid meeting experience for all participants.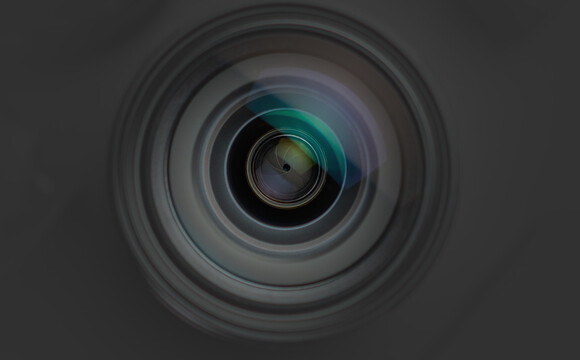 Outstanding audio capture using beamforming array microphones
The Cynap Videobar is equipped with a beamforming array microphone with 4 separate microphones working together to pick up in-room audio.
With a pick-up range of up to 7 metres, the microphones feature active noise cancelling, with adaptive sound adjustment, plus automatic gain control to optimise sound quality.
They are carefully matched to ensure accurate audio capture from any part of the room.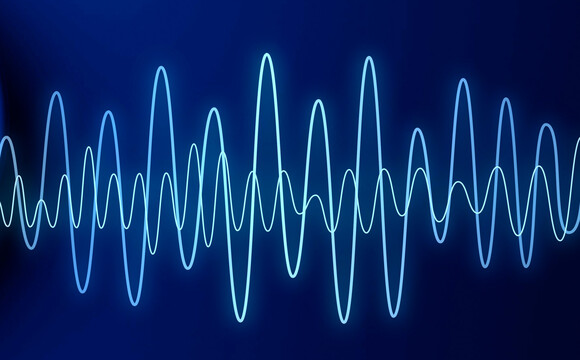 Unique partnership for outstanding all-in-one system
At WolfVision, we have been developing camera systems for over 30 years and wireless presentation and collaboration systems for around a decade. Our partner Fohhn also has 30 years of experience and is well-known as a premium manufacturer of loudspeakers.
Together we have developed a new videobar system that is unique: whether it is used for in-room meetings or for web conferencing – the Cynap Videobar delivers a unique all-in-one solution for both applications.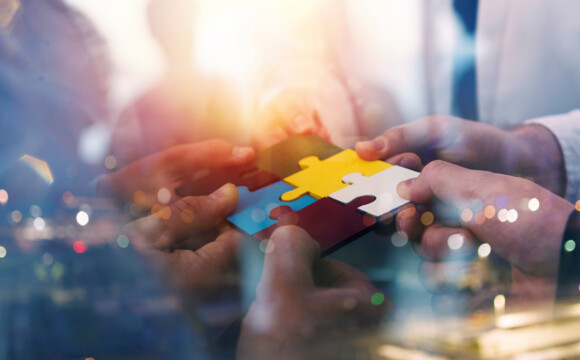 How does BYOM work and how do I administer the system?
Bring your own meeting (BYOM) technology is a core part of the Cynap Videobar. You can find out how it works here.
Our vSolution Link Pro remote management software is available free of charge, and is suitable for maintainance and updating of large numbers of WolfVision devices across multiple locations.
Contact us