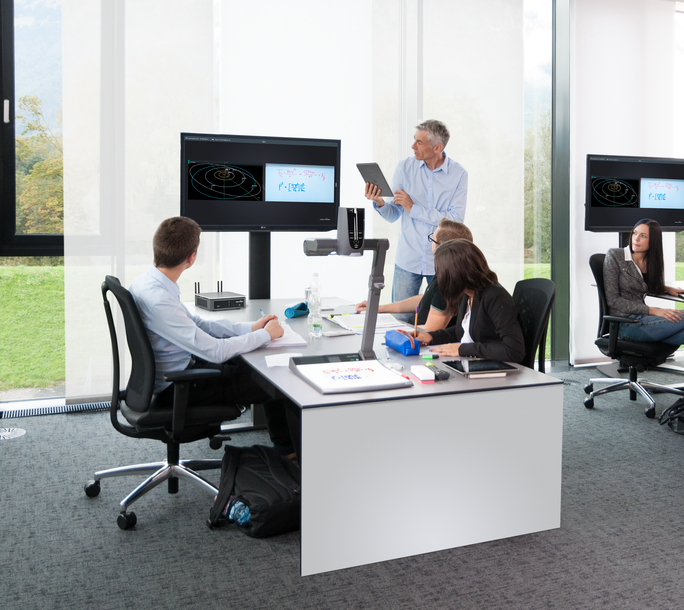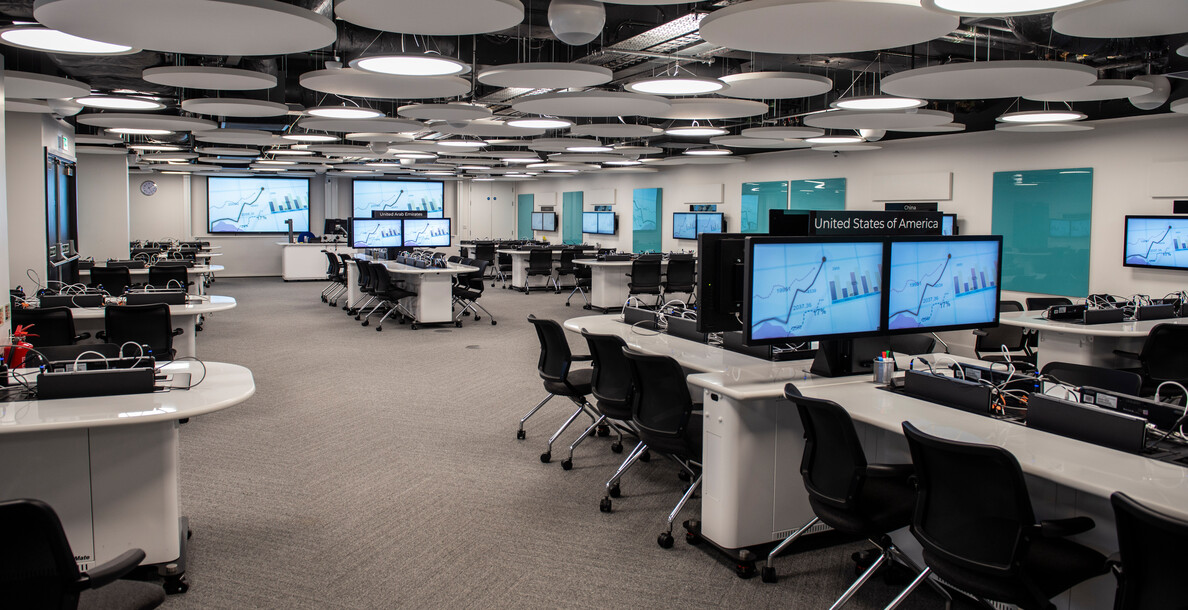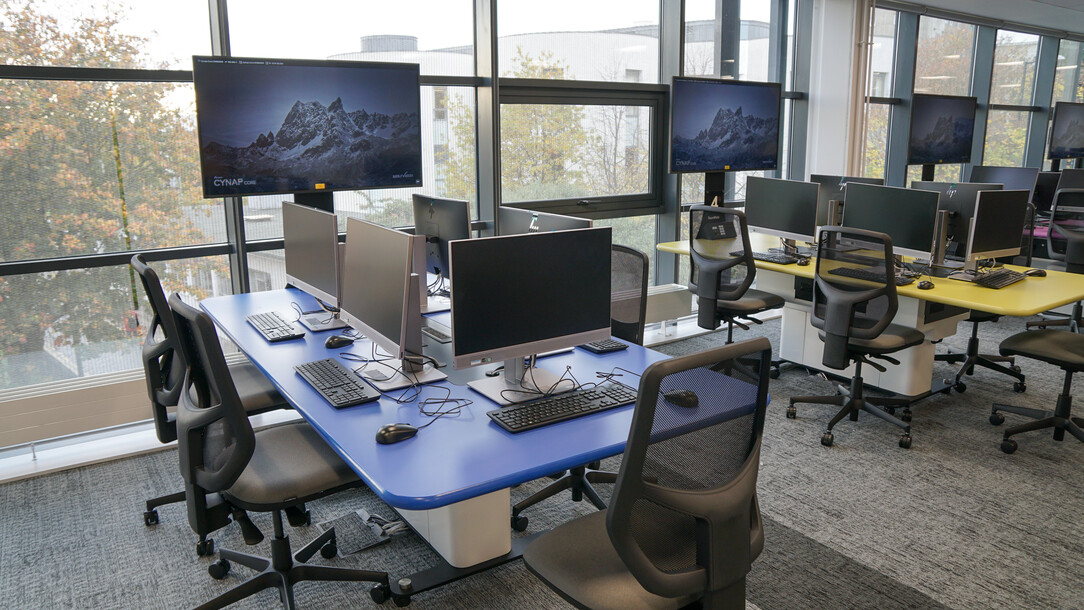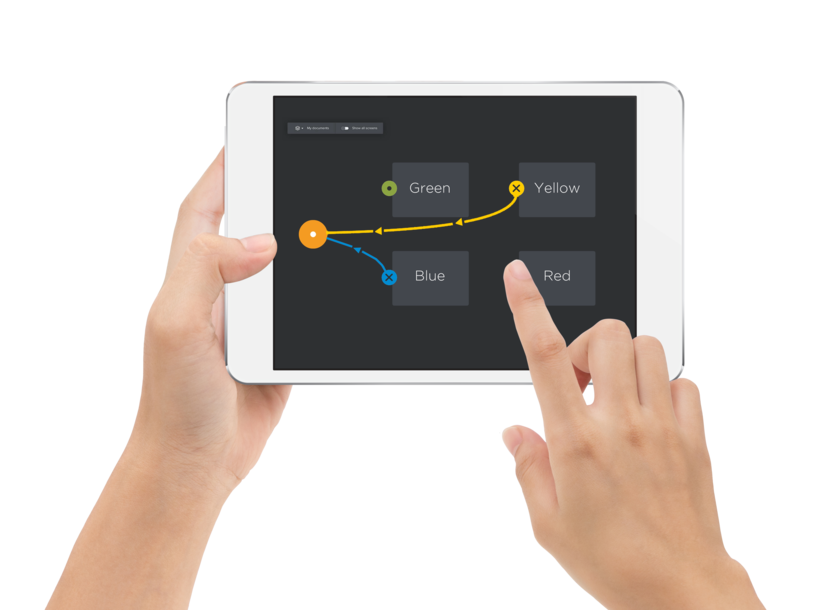 Back to overview
vSolution MATRIX
Networked AV-based technology for active learning
AVoIP collaboration solution which uses Cynap/Cynap Core units to stream video/audio between multiple screens. Feature pack upgrade, designed for active learning classrooms, training rooms, and courtrooms of all sizes.
The original AVoIP collaboration solution
Simple to use
40 workstation capacity
Drag & drop set up & control
Free firmware, no license fees
Product brochure
3.37 Mb ・ PDF
Multi-functional spaces for working & learning
Individual and multiple workstations can operate independently of the main station, enabling room usage to be maximised. Workstations can be used for breakout groups, or for other small groups working independently during times when the entire room is not being used.
App-free, button-free learning environments
Other solutions require the use of apps, buttons, and additional software in the classroom. Only WolfVision vSolution MATRIX offers a true app-free, button-free, hassle-free, device agnostic learning environment for all students.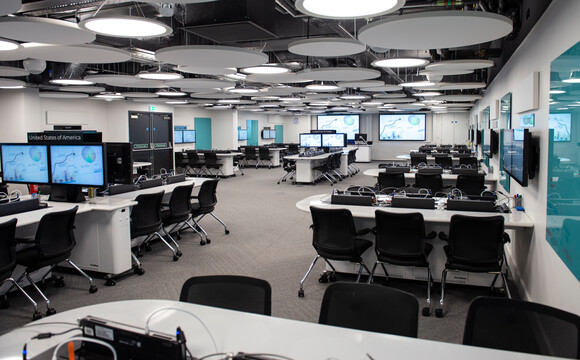 Easy drag & drop control of multiple screens
A Cynap system at every workstation ensures an intuitive and easy-to-use collaborative working environment for all users, and the simple drag and drop 'Room View' control interface enables content to be moved effortlessly between different screens in the room.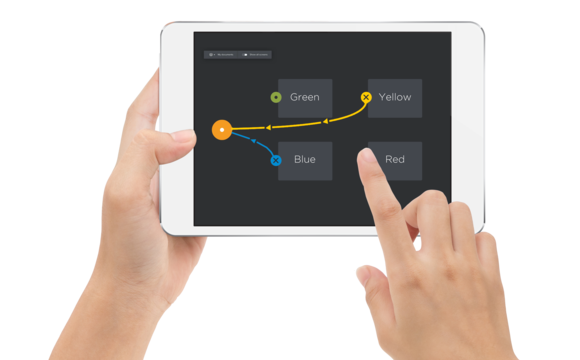 Files at your fingertips
We know that no two classes are ever the same - and that's why our MATRIX solution lets you fetch your files from cloud, network,USB, or other sources, and share them with the workstations easily - for maximum flexibility in the classroom!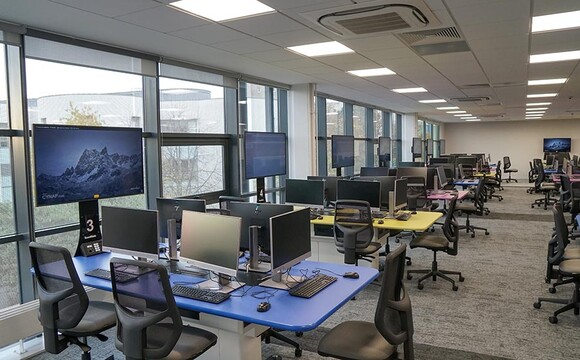 Additional Features

Enterprise level security
Custom-built, closed, Linux system offering 100% wireless data encryption, IEEE802.1x authentication, plus customisable security features giving you the level of protection you require.
Free firmware, no license fees
Regular firmware updates provide you with new features and improvements, helping to extend the life of your investment, and maximise your ROI.

Room Control APIs
Prepared modules and customisable APIs are available for WolfVision systems, enabling them to communicate with Room Control Systems via LAN or USB,

Touchback control
Use a touchscreen monitor to control your Windows laptop wirelessly while working at the main screen.

Remote management & updates
Our free of charge vSolution Link Pro software enables easy remote setup, monitoring, management, and updating of WolfVision systems.

Implementation advantages
The ability to configure three separate networks (ie. BYOD wifi, control/admin, and internet service) offers significant advantages when planning your classroom setup.

Professional advice, proven technology
With 250+ successful MATRIX installations already, you can be confident in receiving expert advice, service, and support for your chosen solution from our experienced, professional, worldwide team.
Case Studies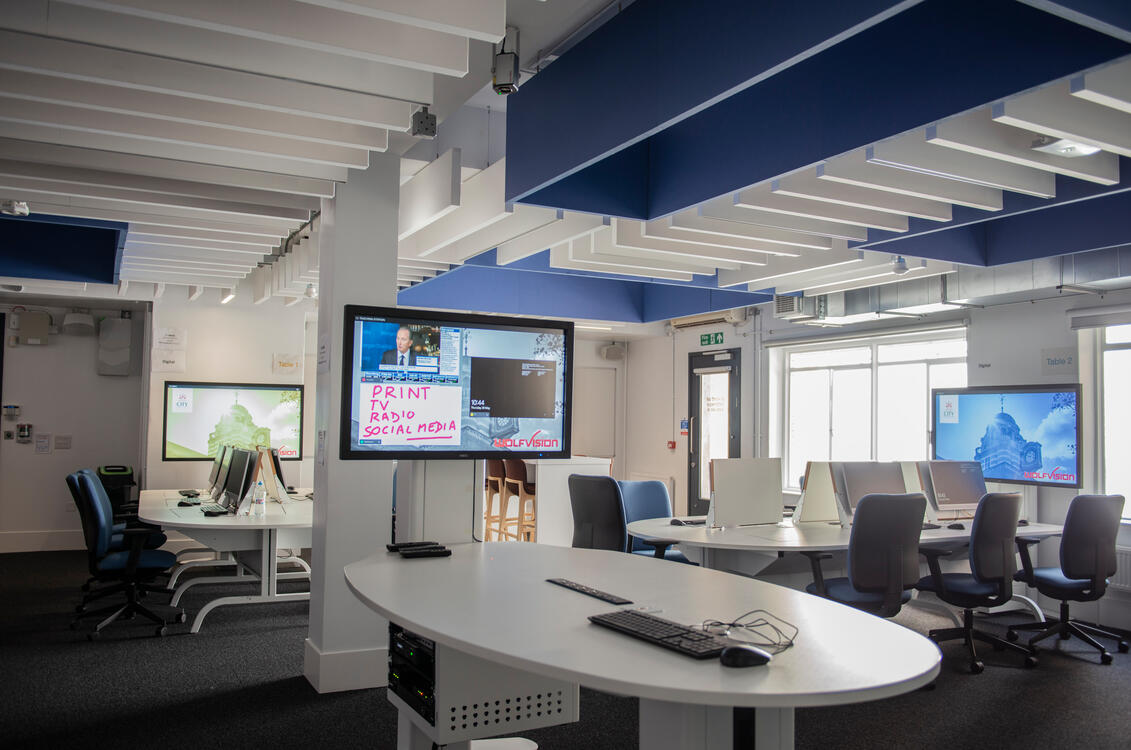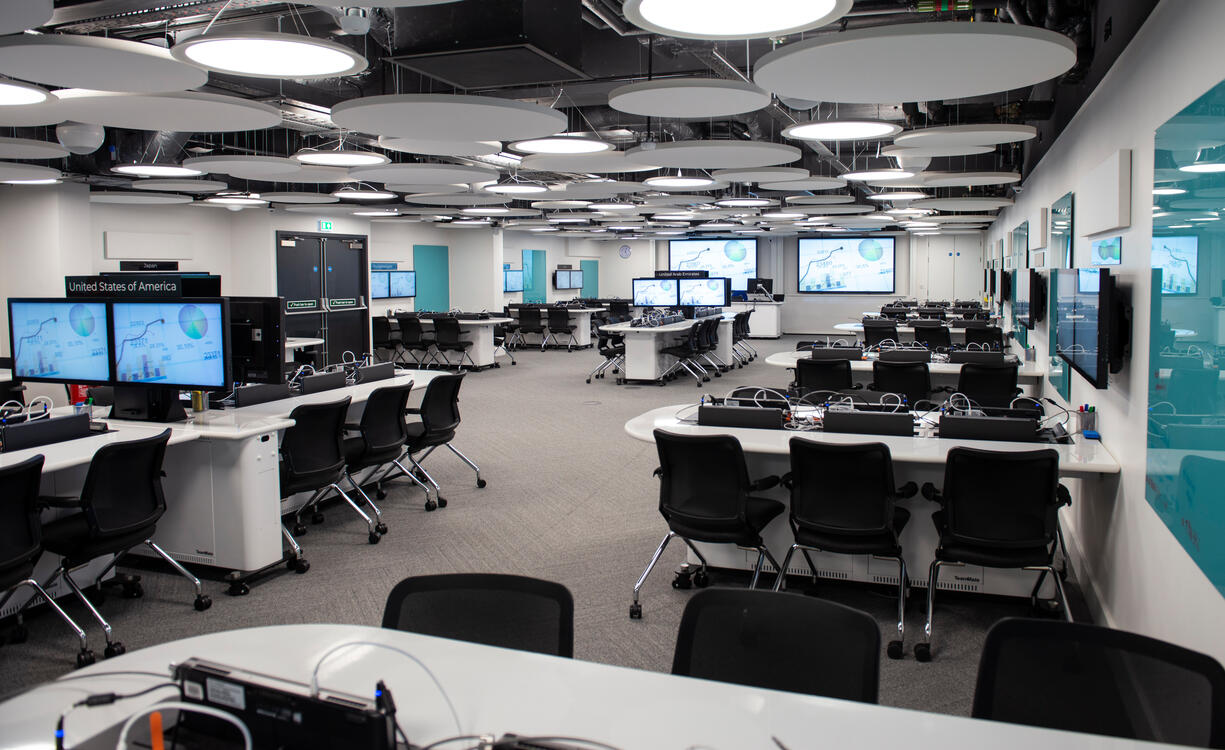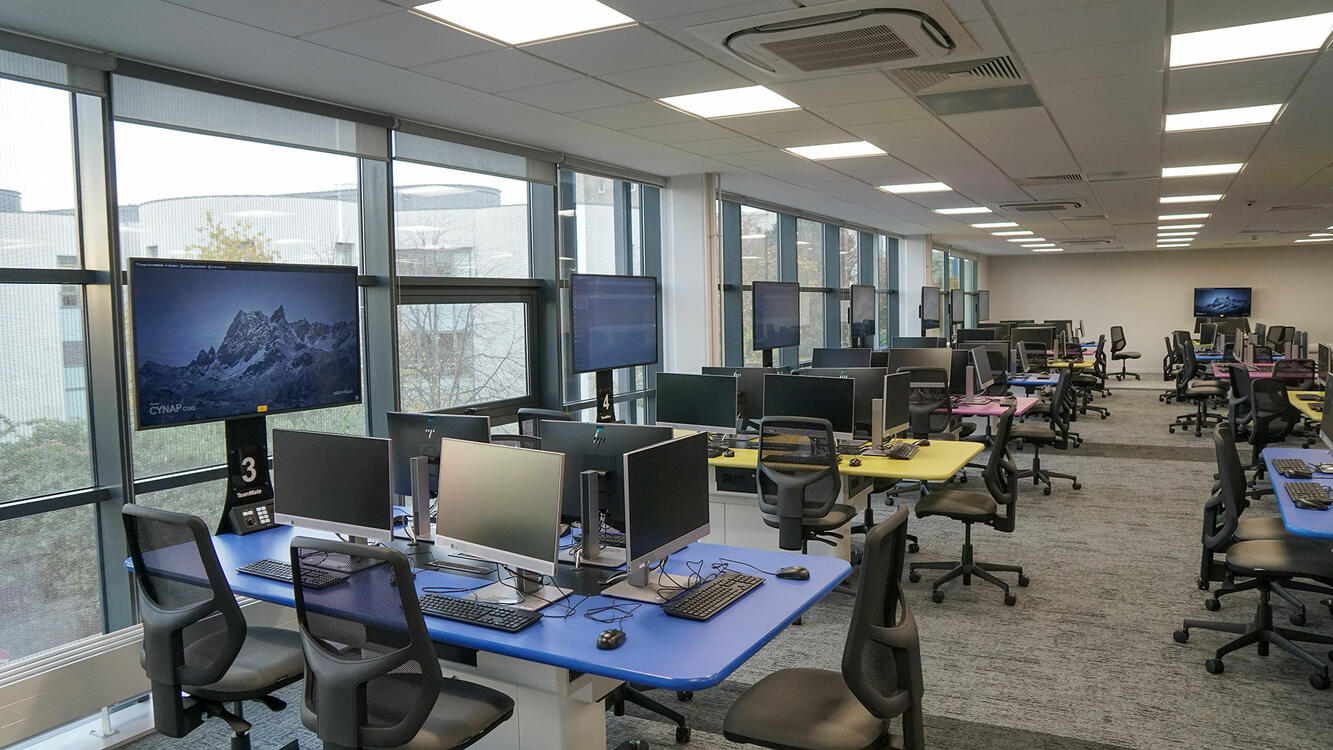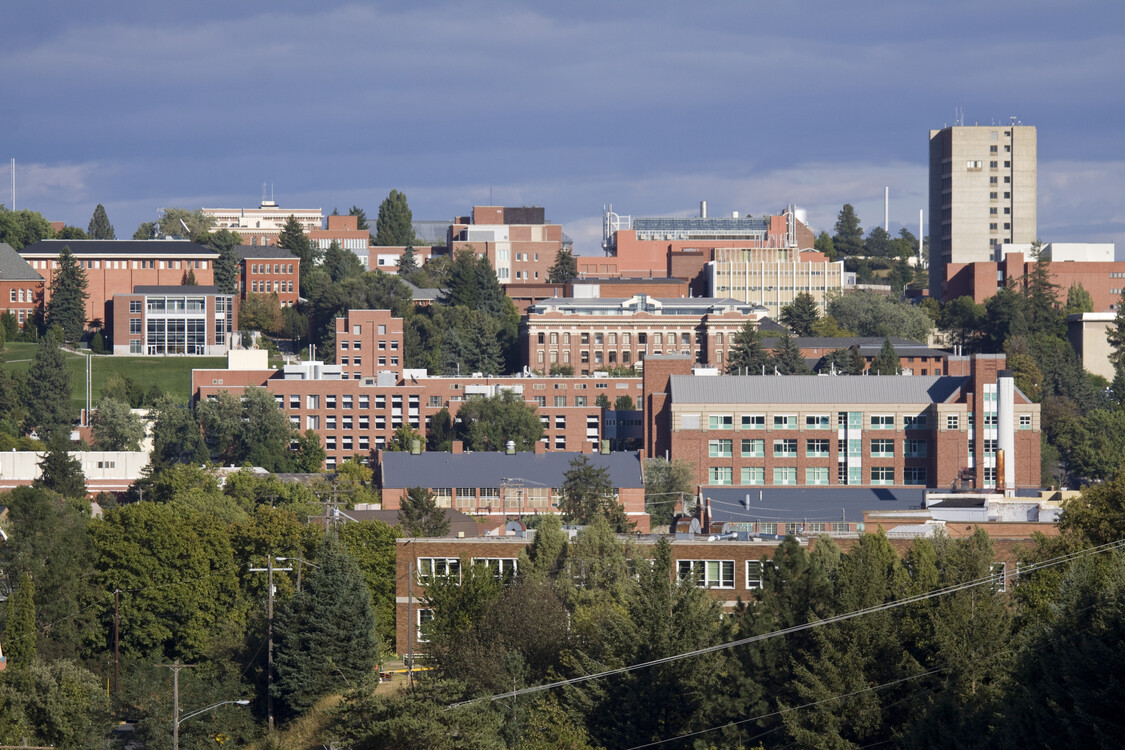 Contact Us