Back to overview
EYE-14
Versatile live image camera system
WolfVision's powerful EYE-14 Live Image camera system gives outstanding results, whether used as a Ceiling Visualizer (without light), or when mounted on tripods, pan-tilt zoom mounts or wall mounts designed for video or surveillance camera.

The EYE-14 system features onboard recording functionality allowing entire lectures and presentations to be captured in exceptional quality.
Outstanding FHD imaging quality
Built-in HD recording
Single centre lasermarker for easy object positioning
Can be ceiling mounted as alternative to Ceiling Visualizer without light
Product brochure
1.14 Mb ・ PDF
Lecture Capture Made Easy
On-board recording functionality enables entire presentations and lectures to be captured, providing a quick and easy solution for in-house production of training videos or lecture capture.
Centre lasermarker for easy object positioning
A small dot of laser light, projected from the camera head down onto the working surface marks the centre of the pickup area of the camera, making it very easy to position items correctly under the camera.
Flexible memory options
Recorded videos and pictures can be saved either to the Visualizer internal memory which has enough capacity to store thousands of images, or an average of 10 hours of video recordings, or to external memory sources.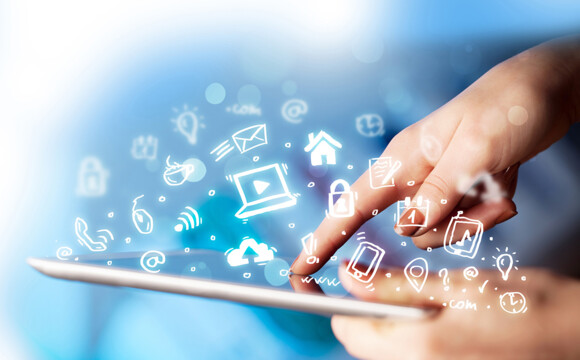 Excellent imaging quality
1080pFHD camera with 30 frames per second provides 980 lines resolution in every part of the picture for outstanding imaging results. 56x zoom gives great flexibility in presentations and lectures enabling objects of any size to be picked up.
The size of the smallest and largest pick-up area is not fixed because it depends on the height of the unit above the table.
Additional Features
5 Years Warranty
All Visualizers come with a 5 year warranty and are 'built to last'

Room management APIs
Prepared modules and customisable APIs are available for WolfVision systems, enabling them to communicate with Room Control Systems via LAN or USB,
Free firmware updates
Free firmware updates help to extend the life of your investment.

Remote management tools
vSolution Link Pro software for easy remote setup, monitoring, management, and updating of systems.

Infrared remote control
Convenient remote control for your Visualizer system
Upgrades & Accessories

XXL Dry-erase working surfaces
Ideal for use with ceiling mounted systems, providing an even larger writing area which can easily replace an existing blackboard or whiteboard.

vSolution App
Use our free app to remote control wirelessly from any mobile device (available for iOS, Android, Windows).

External receiver
Improve infrared reception for ceiling-mounted units using the optional external infrared receiver with 10m cable & status LED.
Tile Bridge
The Ceiling Tile Bridge helps installation into a standard grid of a suspended ceiling (2' x 2' or 2' x 4'). White trim ring included to ensure an attractive appearance.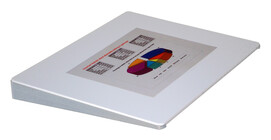 Working plate
Working plate in crystalline white with 12° incline enabling perfect reproduction of reflective materials like photos or glossy brochures.
Close-up lens
Allows the EYE-14 to be used like a standard Visualizer, ie. objects can be focused in close proximity to the camera.
RS232/LAN converter
A connection to devices via an RS232 port is possible by using an RS232/LAN converter. WolfVision recommends the fully compliant and tested adapter from AK-Nord. A customized version of the ConLineXXL adapter is available from WolfVision.
Visualizer case studies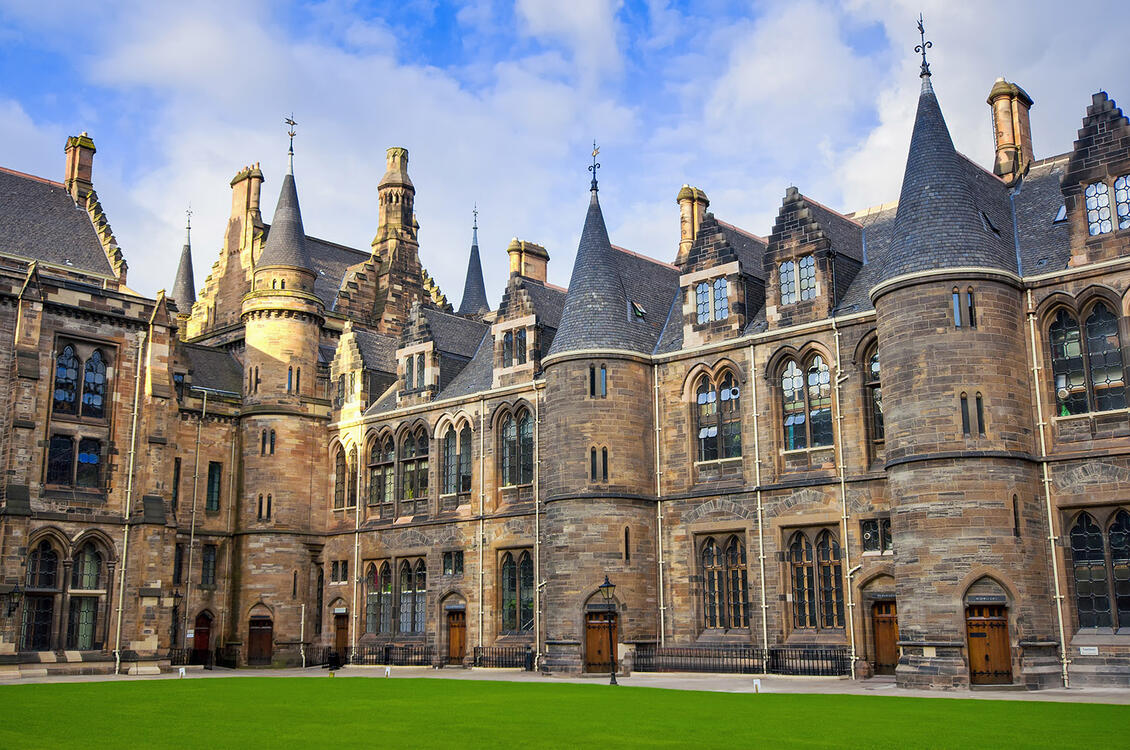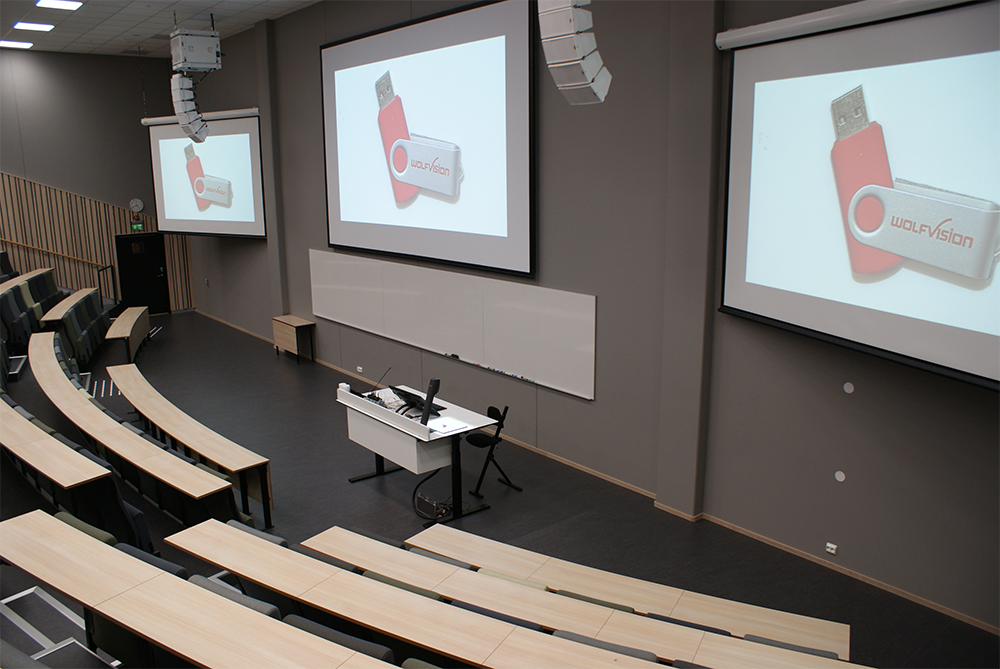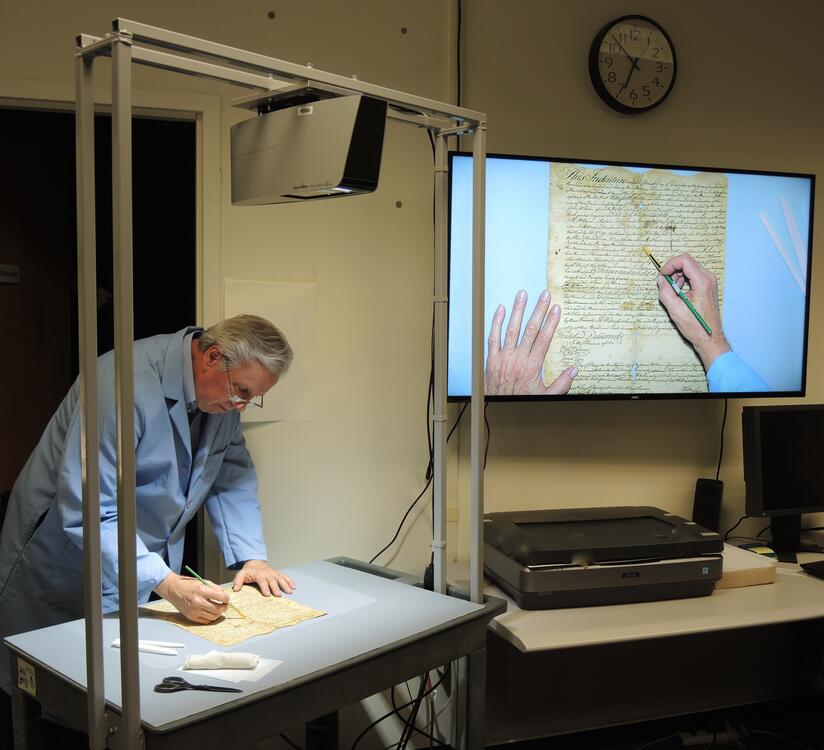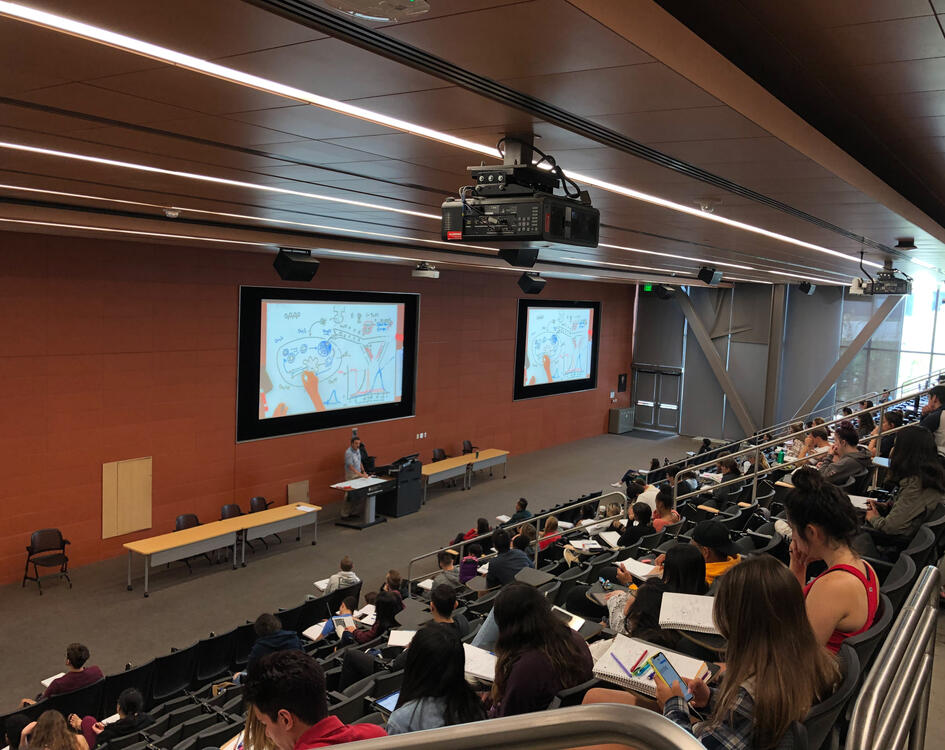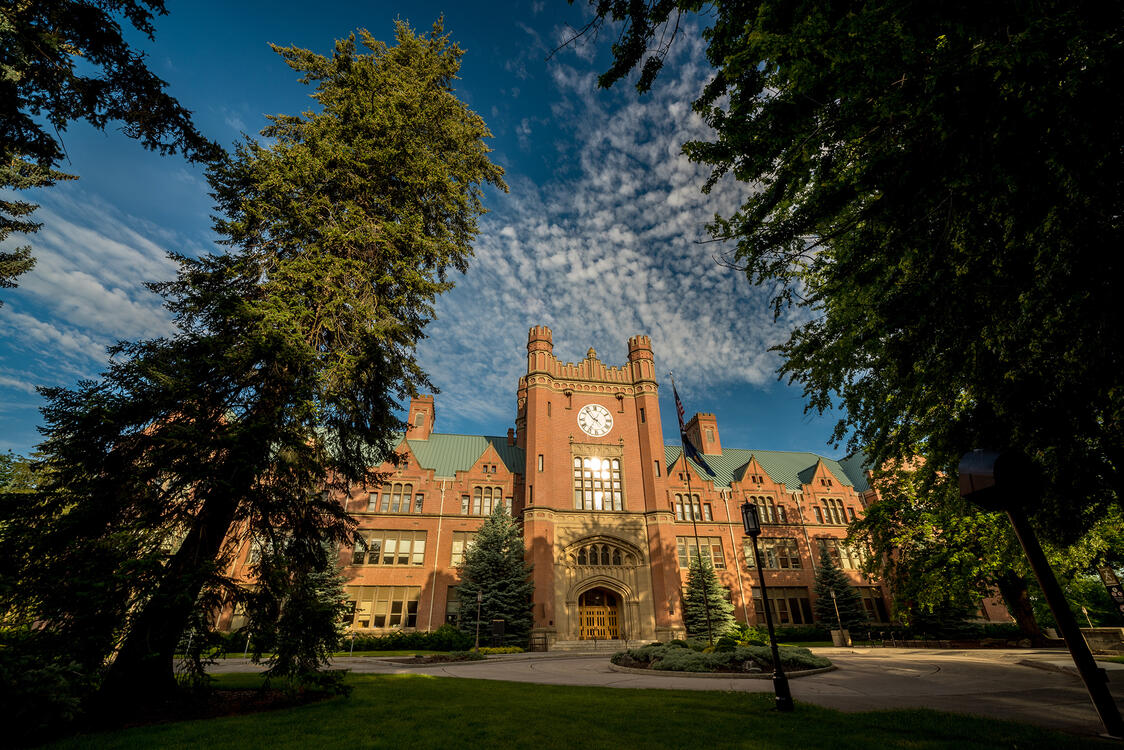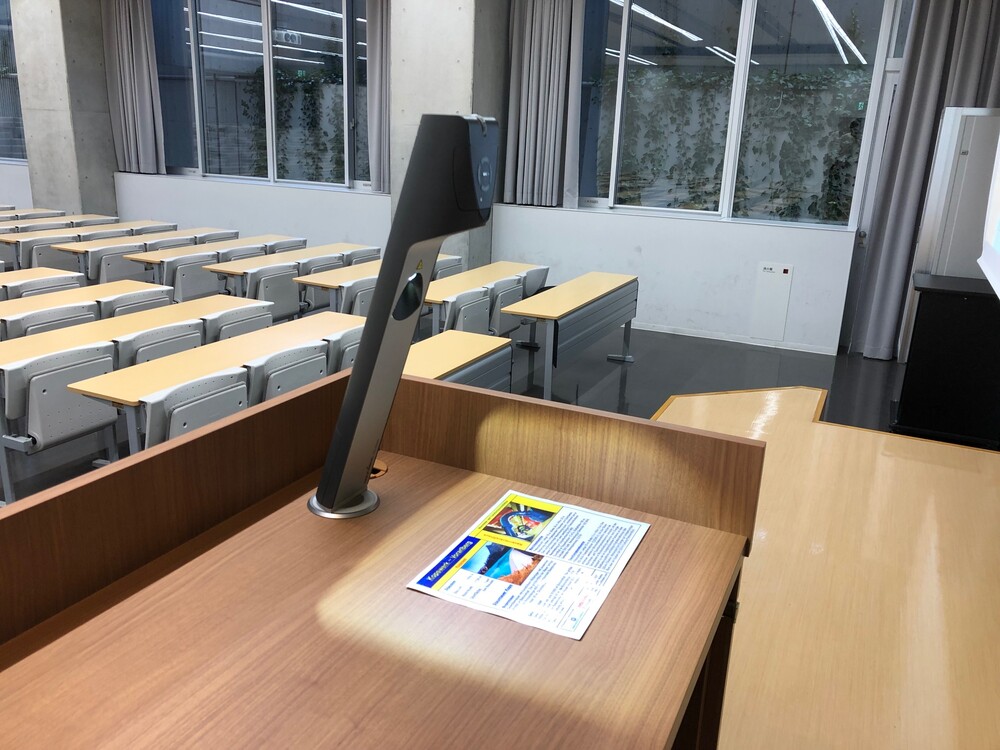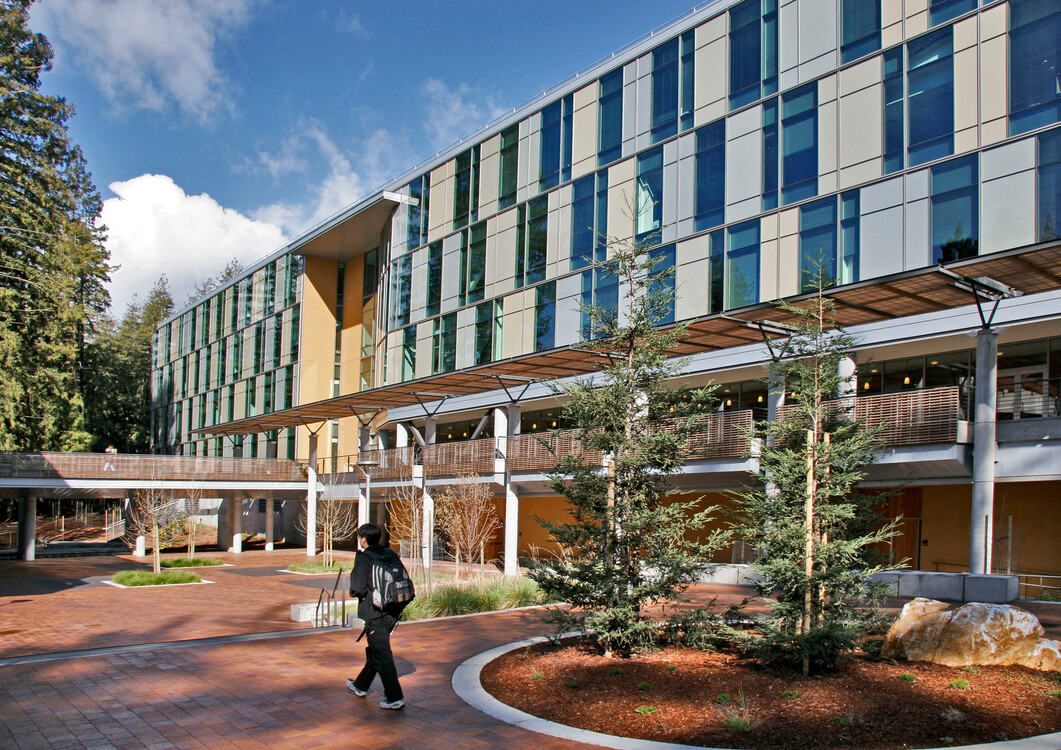 Get in touch