6 advantages of using Cynap meeting room technology
Discover what makes WolfVision systems unique
Unlocking the potential of wireless presentation, web conferencing, and collaboration!
A wireless presentation and collaboration system is a tech solution that lets multiple users share and work with content wirelessly from their devices to a main screen.
This facilitates real-time collaborative work, remote participation, and effortless content sharing without the need for cables or special software, thus promoting efficient and dynamic group meetings or presentations.
Navigating the vast assortment of available solutions can be challenging. That's where our unique Cynap systems come into play. We combine high performance, intuitive operation, and a unique blend of essential conferencing and collaboration tools to deliver an unrivalled selection of all-in-one conference room technology solutions.
1. Wide selection of models
Our Cynap wireless presentation, web conferencing, and collaboration systems product range suits meeting rooms of any size. With five different models, you're certain to find the ideal presentation tech AV system to maximise your productivity..
Whether you need a multi-screen setup for a training room or divisible meeting space, or a simple wireless screen mirroring solution for smaller huddle rooms, we have the solution. Choose the model that best suits your requirements. With 5 models to choose from, you're guaranteed to find your ideal system.
For companies seeking to equip multiple meeting rooms, the consistent, user-friendly interface across all Cynap systems enables you to standardize your technology for all rooms.
2. Consistent collaborative working
With companies moving increasingly towards hybrid working, ensuring a consistent collaboration experience for all meeting participants is key. It is essential to offer an inclusive working environment when colleagues attend meetings remotely via Zoom or Microsoft Teams. Hybrid meeting sessions should encourage active participation, and not limit productivity.
Simply running Zoom or Teams sessions isn't enough. All displayed content should be easily viewable to both in-person and online attendees. That's where WolfVision Cynap systems excel.
Our systems ensure easy sharing of in-room participants' content with remote attendees, fostering collaboration equity for all.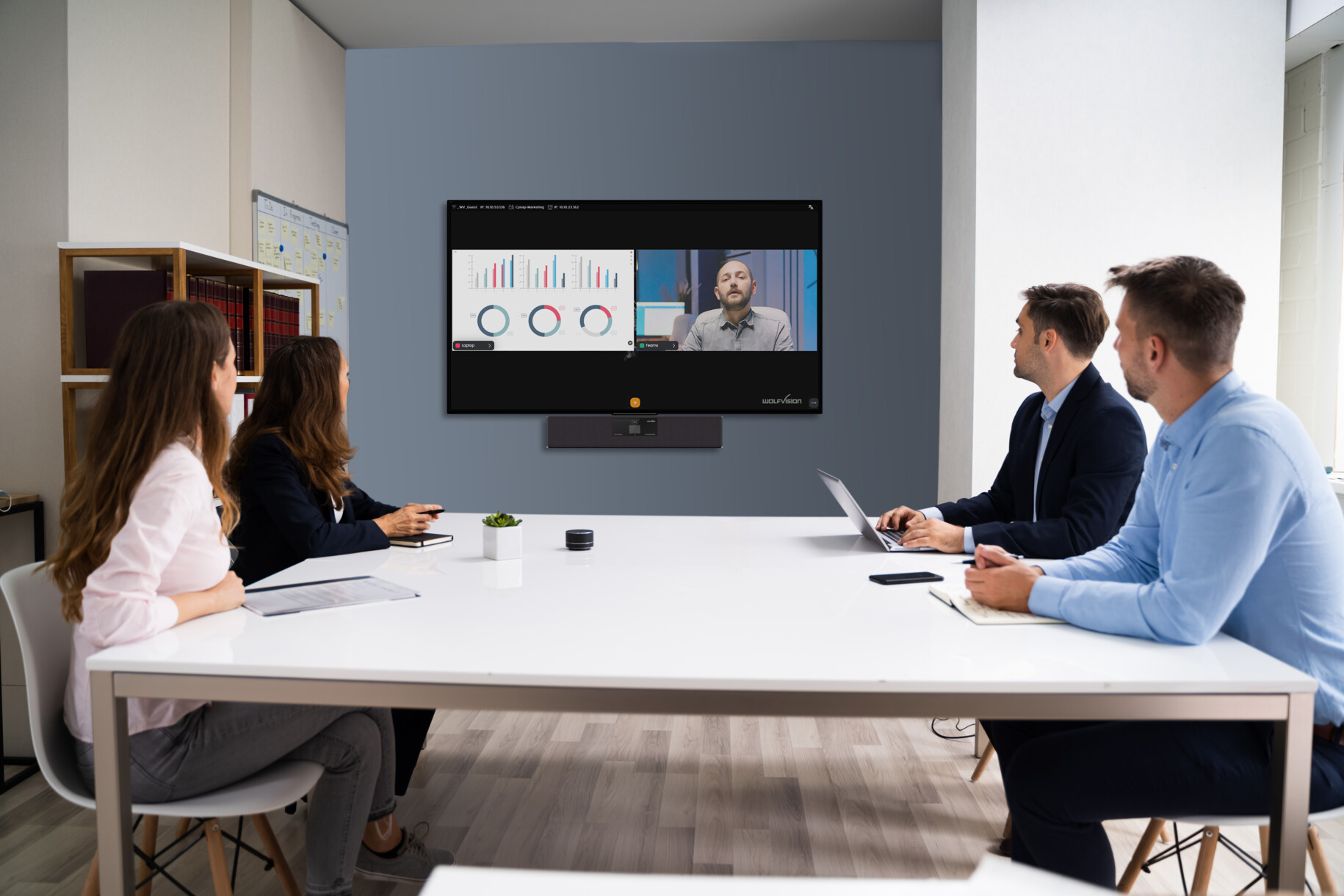 3. Firmware updates included & no annual license fees
A key advantage of choosing WolfVision is our commitment to transparency with no hidden subscription fees or recurring licensing charges. We offer firmware updates at no additional cost. This policy not only amplifies your return on investment but also helps prolong the longevity of your system.
We believe in transparency when it comes to Total Cost of Ownership (TCO) to help customers in making informed procurement choices. Periodic firmware updates introduce additional features and functionality making sure that your devices can be used for as long as possible.
4. Scalable multi-screen options
vSolution MATRIX is a scalable platform which is well-suited to training rooms. It uses AVoIP-connected Cynap units to stream audio and video between multiple displays.
Perfect for training rooms of all sizes, vSolution MATRIX enables content ito be shared between monitors and the main screen in the room. Processing is done by the installed Cynap systems. This means that there is no need for additional encoders or decoders.
When it is used for divisible meeting spaces, all the various room configurations can be saved as templates.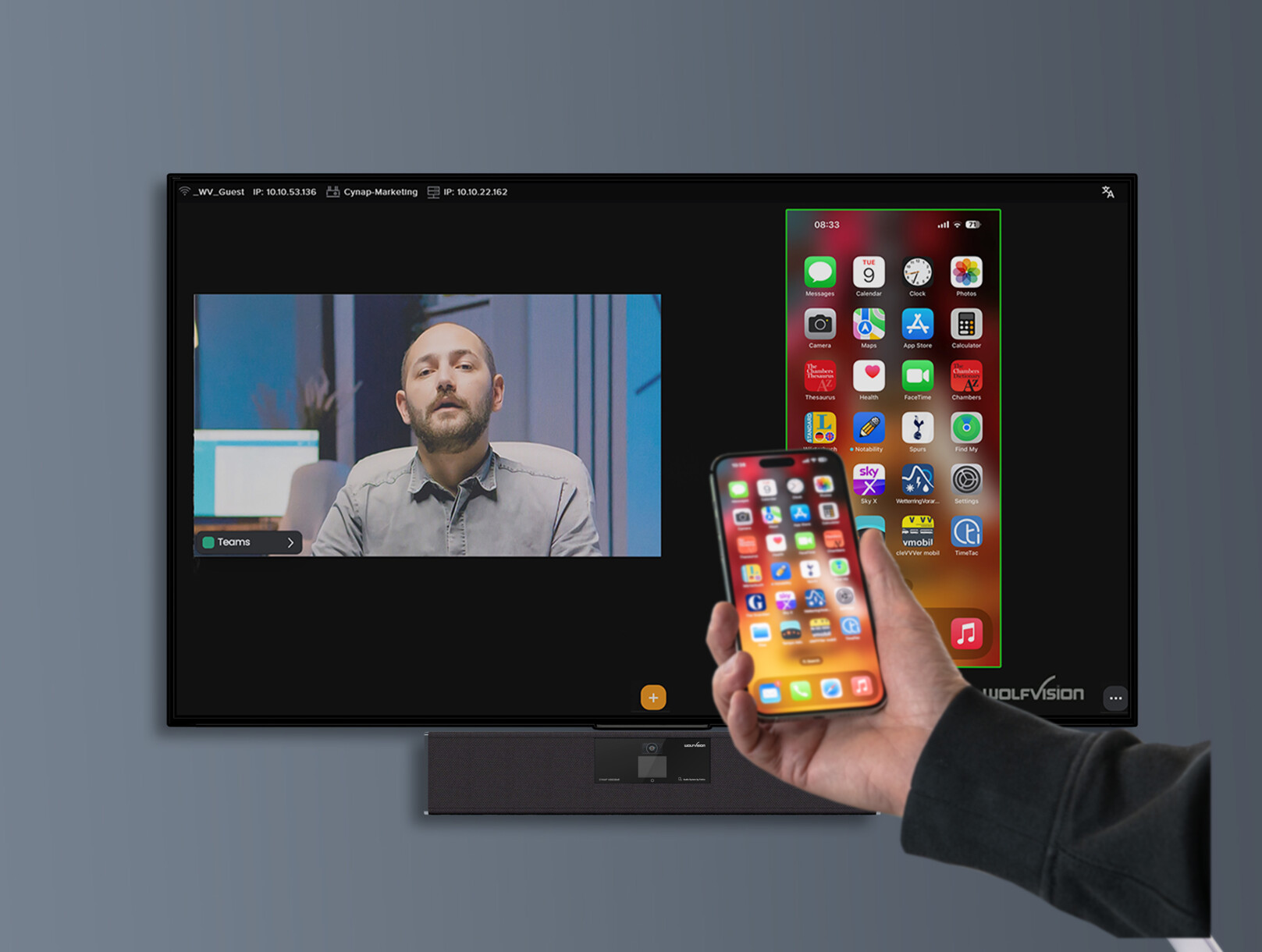 5. All-in-one collaboration
Cynap systems deliver high-quality wireless presentation of multi-source, digital content, and much more.
Clients can select from a range of Cynap models with features such as BYOM web meetings, a document and media player, a built-in web browser, annotation and whiteboard, webcasting, lecture capture, and more.
Installing an 'all-in-one' AV appliance in your conference room allows you to operate everything you require using a single, intuitive UI. It's also possible to add room control capability, and handle all tasks using a touch panel, or alternatively controlling directly from the Cynap itself.
6. Configurable network integration
The ability to setup three separate networks (BYOD, WIFI, control and admin, and internet service) provides a significant benefit when planning the layout and setup of meeting spaces.
This adaptability in network integration allows for a more tailored and efficient workspace design and setup.
Administrators can easily configure employee devices to utilize a Company network and guest devices to access a separate guest network with Internet access. The principal benefit of this arrangement is that security of company data is ensured becasue there is no scope for data routing between different networks.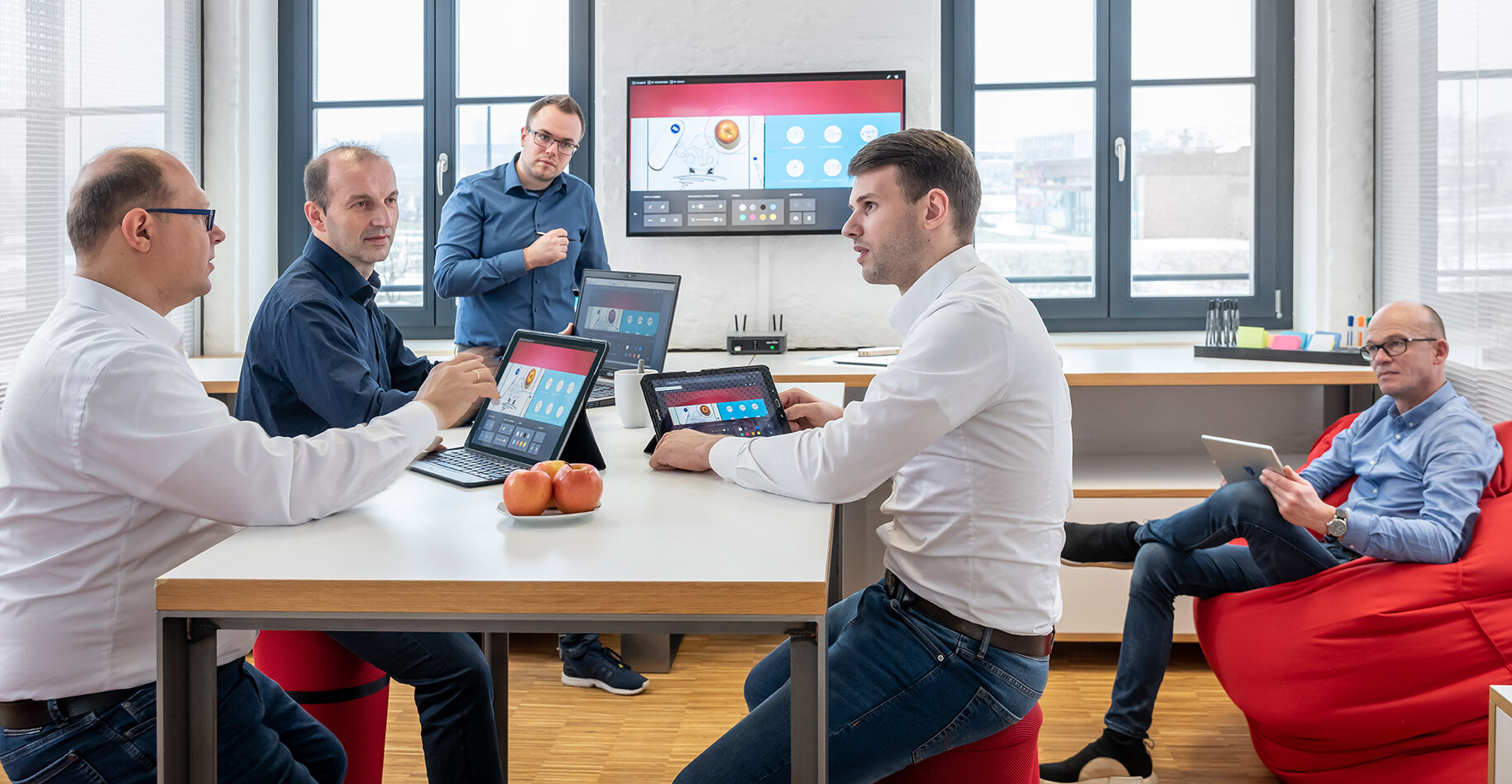 Let's explore Cynap
Choosing the right audio-visual equipment for your conference room can be daunting. Connect with our experts today to discover how our Cynap series of wireless conferencing, presentation, and collaboration systems could address your conference room technology needs.
Contact us