BYOM Web conferencing technology for a hybrid workforce
It's a hybrid world
We no longer need to be physically present in the office for every meeting. Remote team members stay in touch far more easily, and meetings have got shorter, more flexible, and importantly more productive.
"BYOM" stands for "Bring Your Own Meeting". It enables us to use our own laptops to host web conferences wirelessly in our hybrid workplace.
The great advantages of hybrid meetings are that you can use any conferencing service you like.
You simply connect wirelessly to the meeting room infrastructure.
This enables you to use the in-room camera, speakers and microphones.
This delivers a better quality hybrid meeting experience for everybody.
Keeping it simple!
There's no need to use complex meeting room video conferencing equipment that is difficult to operate. It's much easier to use your own device. Simply connect wirelessly to the in-room camera, microphone and speakers and start your web conference from your own laptop.
Hybrid meetings can be hosted using any conferencing service such as Teams, Zoom, Webex, GoToMeeting, and Google Meet. Both local and remote colleagues benefit from improved video and audio quality.
Increasing productivity
Hybrid meetings enable a team to be far more productive than when on-premise meetings are the only option. Getting everybody to the same place at the same time needs preparation, drains resources, and involves a lot of traveling time.
Hybrid meetings can often be arranged at short notice, and often enable more employees to take part. Increased engagement maximises inclusion, and helps to boost employee satsifaction.
Workers feel closer to the business strategy, and success of the organisation. Hybrid meeting room solutions help both in-person and remote workers to collaborate together. This strengthens the team in a professional work environment.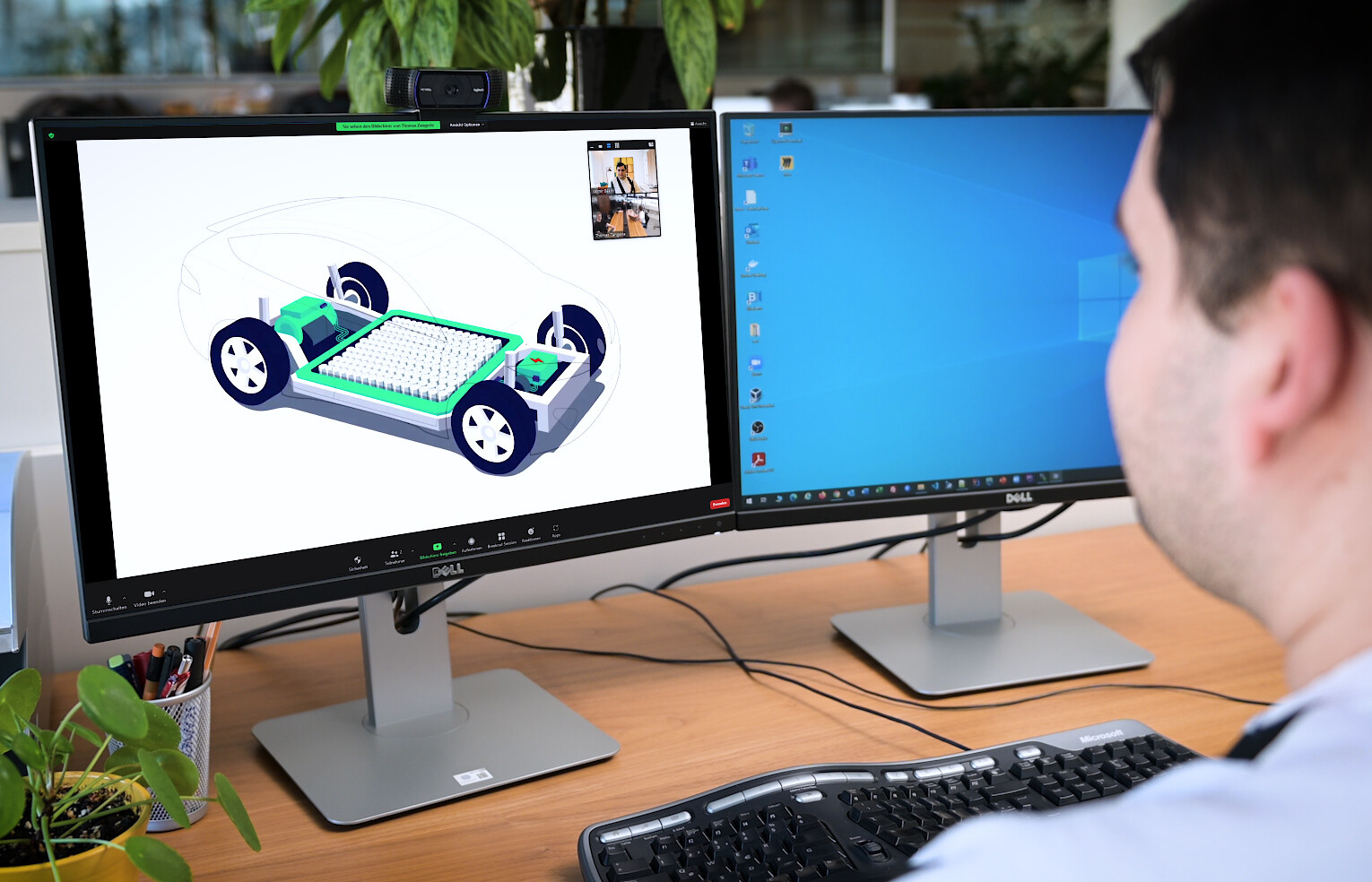 Flexible working
Often organisations find it difficult to meet recruitment requirements. Hybrid meetings can ease the problem by helping to introduce some workplace flexibility.
Employees lead busy lives. Integrating personal and professional priorities is essential. This will help to achieve both work-life balance for employees and corporate success for the company.
Travel time can often be reduced with the hybrid meeting model. This allows more convenience for meeting attendees, enabling remote workers to select their meeting location of choice.
Keeping up to date
Online meetings can often be recorded if required, and the presented audio and video content made available for sharing online. Training sessions are conveniently captured for reuse. Important meeting content is easily shared with large audiences, enabling teams to stay up to date.
Encourage collaboration
When we're working together in teams, web conferencing technology helps to bring us closer. The best systems provide a consistent user experience for everybody whether they are in the meeting room or joining online.
It must be possible for anybody in the room to share the their laptop, smartphone or tablet screen. Onscreen content must be easily shared into the web meeting so that online colleagues can see it.
In many Zoom or Teams rooms, the wireless BYOD element is often not working well. There are too many restrictions on what devices can share content. Many videobars provide camera, audio and microphone components, but few are able to offer a comprehensive wireless BYOD presentation solution.
About WolfVision
WolfVision is a manufacturer of wireless presentation, web conferencing, and collaboration systems. Our award-winning Cynap and Visualizer products are used worldwide by many leading organisations to support hybrid working and learning.
Contact us now to explore how WolfVision solutions could help support your meeting room and web conferencing technology requirements.
Contact us