Do you need to be able to annotate at the witness stand?
Outstanding capability - Part of our all-in-one evidence presentation solution for courtrooms
Products used
Supplementing testimony at the witness stand
Annotate over any open window
Cynap systems support touchscreen annotation functionality which is incredibly useful for example at the attorney tables or witness stand.
Judges can strictly control who is authorized to annotate, and when they are allowed do it, to avoid any misuse during court proceedings.
Courtroom technology solutions
WolfVision digital evidence presentation systems are used daily in 1000s of courtrooms throughout the world.
Our all-in-one courtroom AV technology solutions for presentation of evidence are cost-effective, easy to install and use, and integrate seamlessly with existing installed technology such as audio and recording systems.
Read more about the key advantages of our award-winning judicial solutions.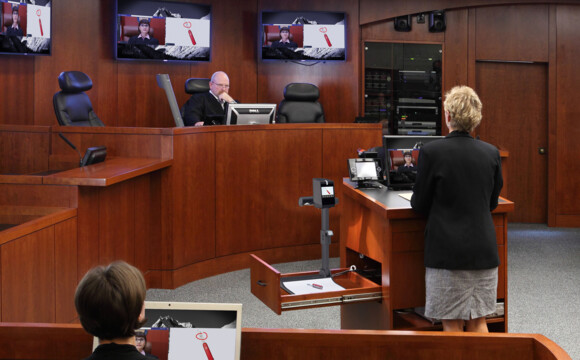 Contact us