Hybrid courtroom technology - today & for the future
A consistent experience for both in-room & remote courtroom attendees
Digital transformation in the courtroom
The Covid-19 pandemic brought many challenges, and in order to proceed with judicial activities, courtrooms worldwide went through a period of rapid change.
WolfVision Cynap and Visualizer / document camera technology solutions played a key part in supporting new and upgraded hybrid courtroom setups, helping to enable simultaneous in-person and remote participation in court proceedings.
Post Covid-19, the popularity of hybrid courtrooms has continued. In situations where there is a backlog of cases waiting for trial, video conferencing technologies have proved to be extremely useful, helping to deliver time efficiencies and cost savings, not least by improving availability of participants. Everybody is more easily available via Microsoft Teams or Zoom!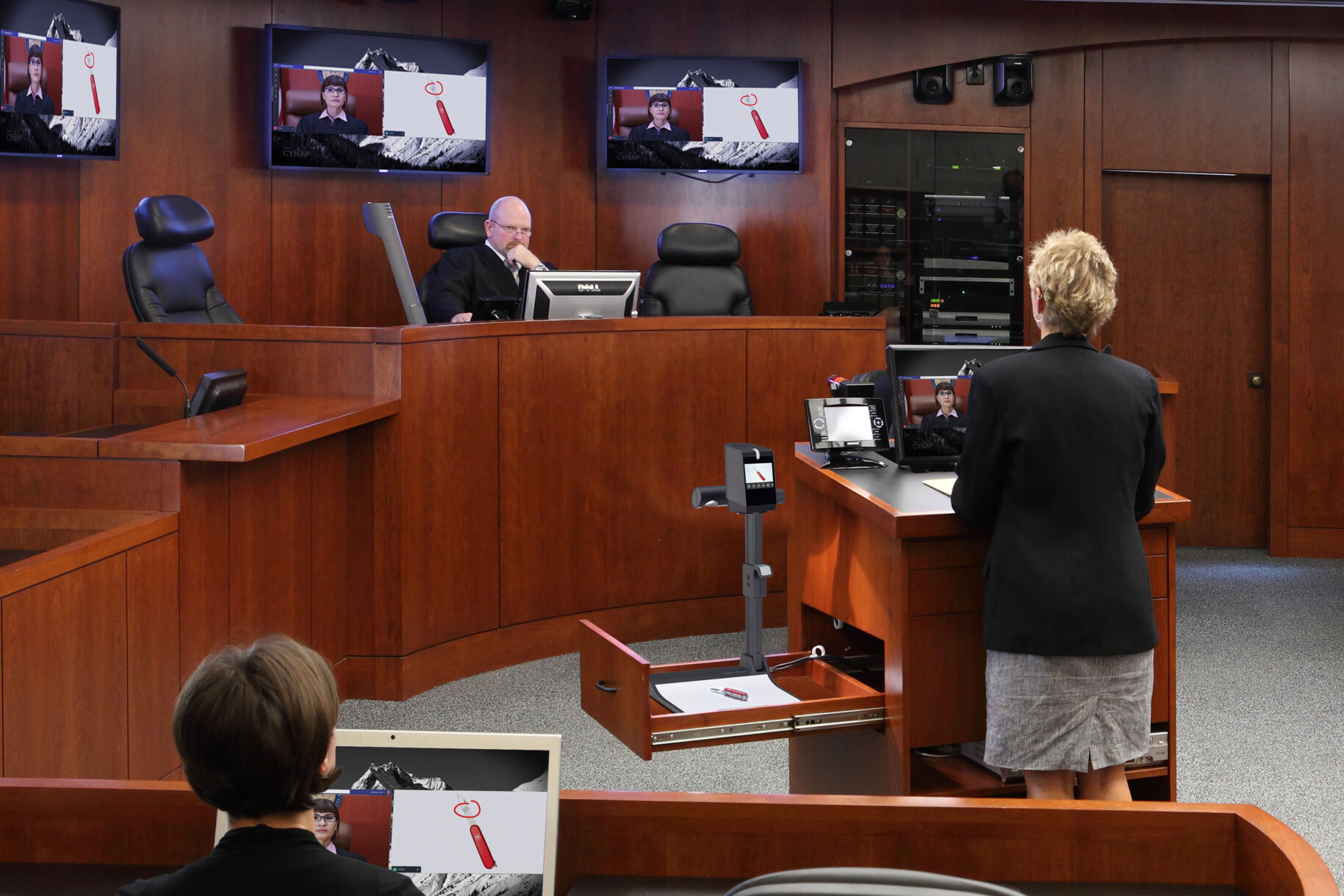 Wireless presentation, web conferencing & collaboration
Cynap Pro is an all-in-one wireless presentation and collaboration system. It offers app-free, dongle-free BYOD wireless screen mirroring, together with built-in video conferencing capability, annotation at the witness stand, room-to-room streaming iand lotzs more, in a single easy-to-use appliance. It integrates easily with existing courtroom infrastructure, and there is a range of models available to suit courtrooms of any size.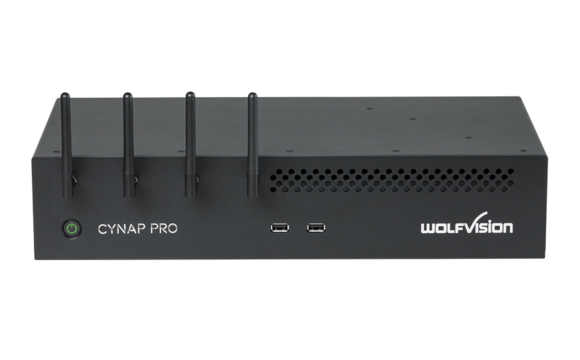 Drag-and-drop your onscreen evidence between multiple screens
For multi-screen setups, WolfVision solutions enable evidence to be displayed easily where separate screens have been installed for judge, jury, attorneys, witnesses, gallery etc. Judges can preview evidence in advance before authorising its publication to any or all of the screens in the room.
Onscreen materials can also be displayed to remote courtroom attendees if required, for example during remote arraignments, or testimonies.
Contact us!
Let's explore how WolfVision solutions could meet your own specific hybrid or regular courtroom requirements.