Everything you need to know about document cameras!
We take you through some of the most important factors when considering what to buy!
What is a document camera / Visualizer?
A document camera (or Visualizer / Visualiser as they are also known) is a very flexible presentation tool. It consists of a camera combined with a light system, positioned over a reflection-free working surface.
Physical materials such as books, photographs, and other 3D objects can be placed simply onto the working surface. Content is picked up, and a high-resolution output signal provided to projectors or monitors for on-screen display.
When a Visualizer is connected to a computer using a web conferencing service, images and video are easily shown to both in-room, and remote classroom or meeting participants.
Document cameras are popular in education, business and judicial environments. They provide excellent imaging possibilities for working and learning applications of all types. They are commonly either installed onto a tabletop surface, or alternatively attached to or recessed into a ceiling.
Inventing the document camera: Josef Wolf & WolfVision
27-year-old Austrian, Josef Wolf founded Wolf Audio Visuals in 1966. This was the company that later became WolfVision. Wolf attended a series of IT seminars in the mid-1960s which used overhead projectors, 16mm film projectors, and flip charts to help deliver the course materials.
Fascinated by these early presentation tools, Josef Wolf decided to switch focus. From then on he concentrated on developing and manufacturing high-quality audio-visual equipment.
Josef Wolf designed and built the first prototype document camera system by modifying video cameras and projectors. In 1974, he produced his 'Video Lupe', a custom-designed document camera which combined a pair of desk lamps together with a specially designed working surface. These early document cameras were produced to order, only in small quantities.
The device was continually improved, and in 1988, to meet the growing demand, the first serial production WolfVision Visualizer System was introduced. The new document camera was the first of its kind in the world and caused a sensation when it was launched at the Photokina show that year.
In 1994 the company was renamed as WolfVision. Today, the Austrian company is known throughout the world as the technology leader in development and manufacture of high-performance document cameras.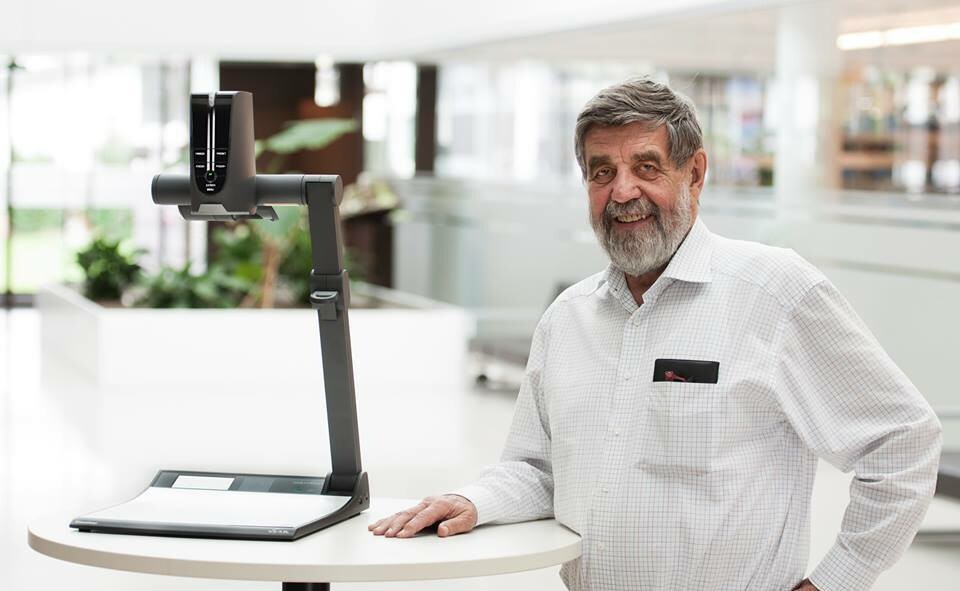 How can a Visualizer improve your presentations?
Many studies* indicate that presentations made using a document camera or Visualizer, can help to make learning easier. Information presented visually is much easier to remember, and is retained for far longer than information presented only orally.
Combining materials to be presented using a document camera with other content such as PowerPoint slides, enables the media content source to be switched regularly, which helps to refresh audience attention spans. For hybrid working and learning, a document camera, when attached to a computer running a web conferencing application, helps to provide a consistent working and learning experience, for both in-person, and online meeting attendees. This is because everybody in the session sees the same on-screen content, wherever they are located.
References: Whitepaper 'Using Visualizers to optimise presentation' by Chris Atherton 2011, Study by Nickerson RS (1968). A note on long-term recognition memory for pictorial material. Psychon. Sci 11(2):58-59 Survey of Wall Street Journal, 'We don't pay attention to boring things' (Brain rules' by John Medina).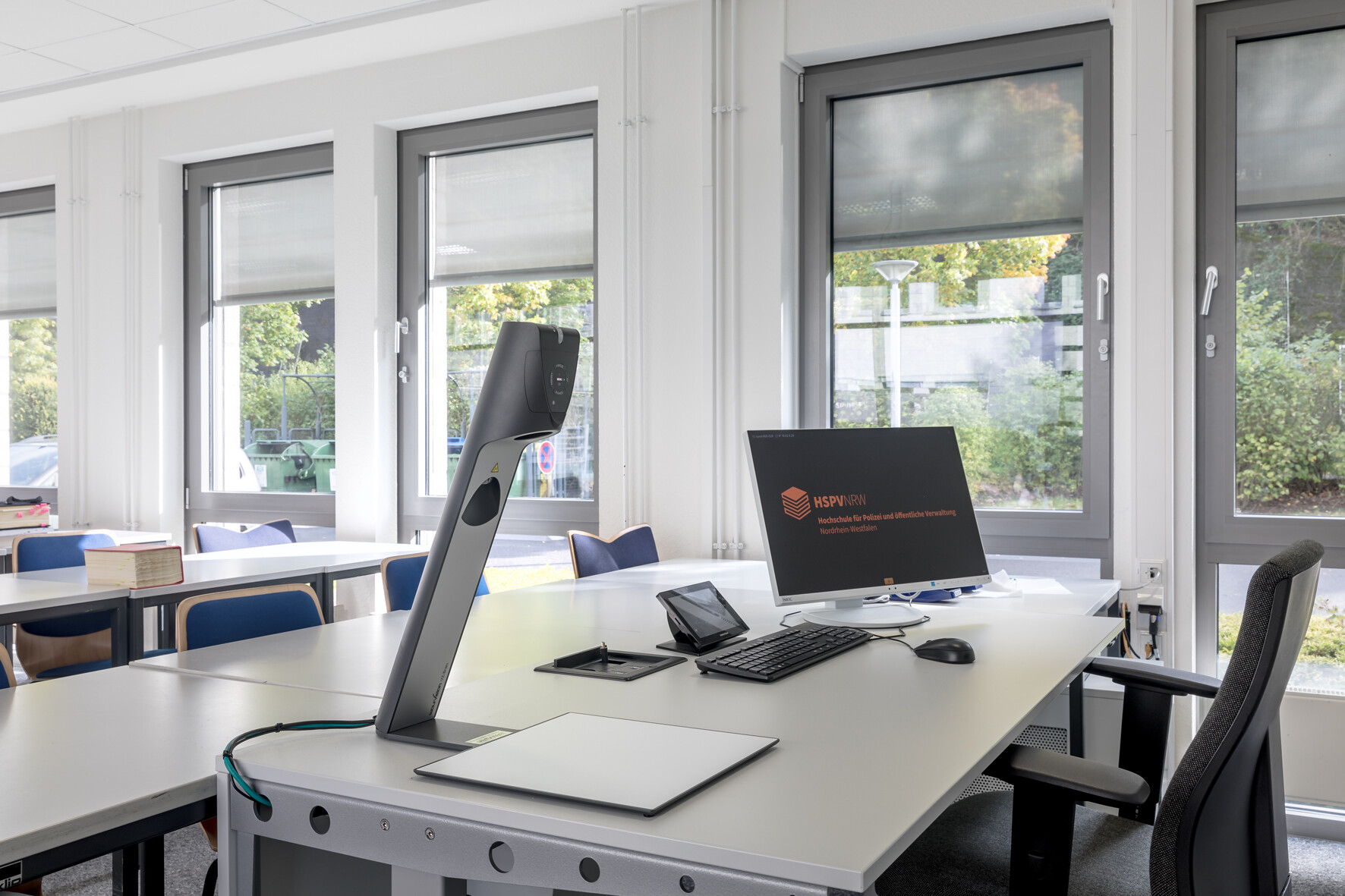 What type of document camera do you need?
A key consideration is to choose between a desktop or ceiling-mounted document camera. Desktop-mounted models are convenient, and can potentially be portable if required. They often come with an integrated 'write-on' working surface to facilitate the display of handwritten notes.
Optical zoom ranges are mostly between 12x and 64x which is plenty for most applications. This enables items as small as a postage stamp, or as large as an open book to be easily enlarged enough to fill a display screen.
A ceiling.mounted model offers advantages that are worth consideration. A greater distance between camera and object means the depth of focus is increased. This means that when larger items are imaged they will be sharply focused from top to bottom. Also the overall size of the imaging area is much larger when using a ceiling-mióunted model.
So if you want to pick up larger items such as architectural plans, drawings, schematics etc., a ceiling-mounted Visualizer can provide a much improved user experience. With no equipment located on the desktop surface, larger items are much easier to move around.
High-performance ceiling document cameras such as the WolfVision VZ-C6 have an illuminated light field which shows exactly where materials should be placed under the camera. When zooming in and out, the size of this light field adjusts accordingly.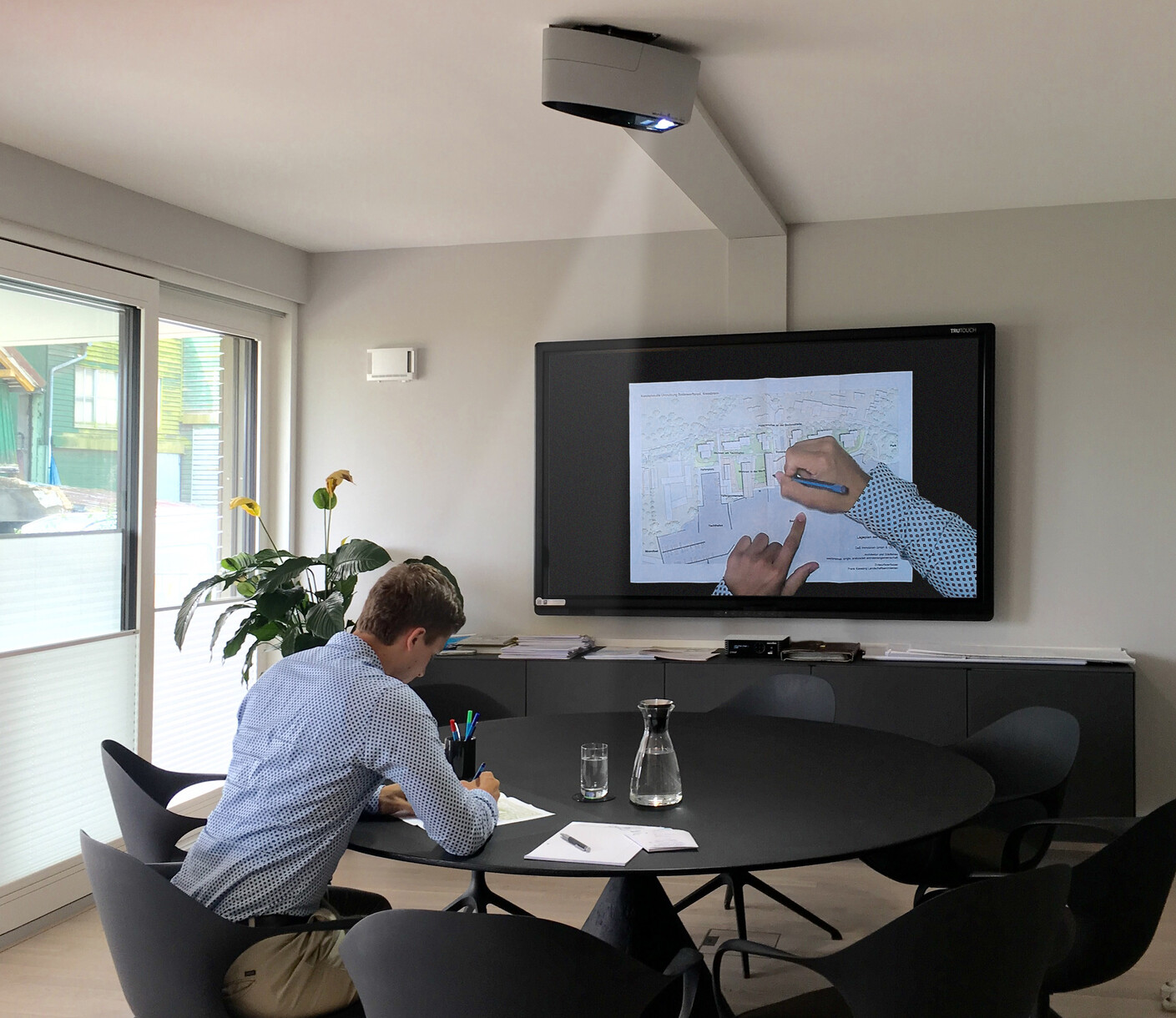 Make sure you get an excellent light system!
Some document cameras use very poor lighting systems. One or two lights that you have to manually adjust will not produce good results. Poor lighting systems cause colour to be displayed inaccurately. They often introduce distracting shadows and hotspots, and generally ruin a presenter's best efforts to deliver a good session.
The best Visualizers such as those manufactured by WolfVision, have high-quality LED light systems that are specially optimised for the working area that they illuminate.
They do not need to be adjusted, and are completely maintenance-free. These systems are designed to minimise shadows, and eliminate hotspots from on-screen images. They achieve an evenness of lighting that is not available on other products.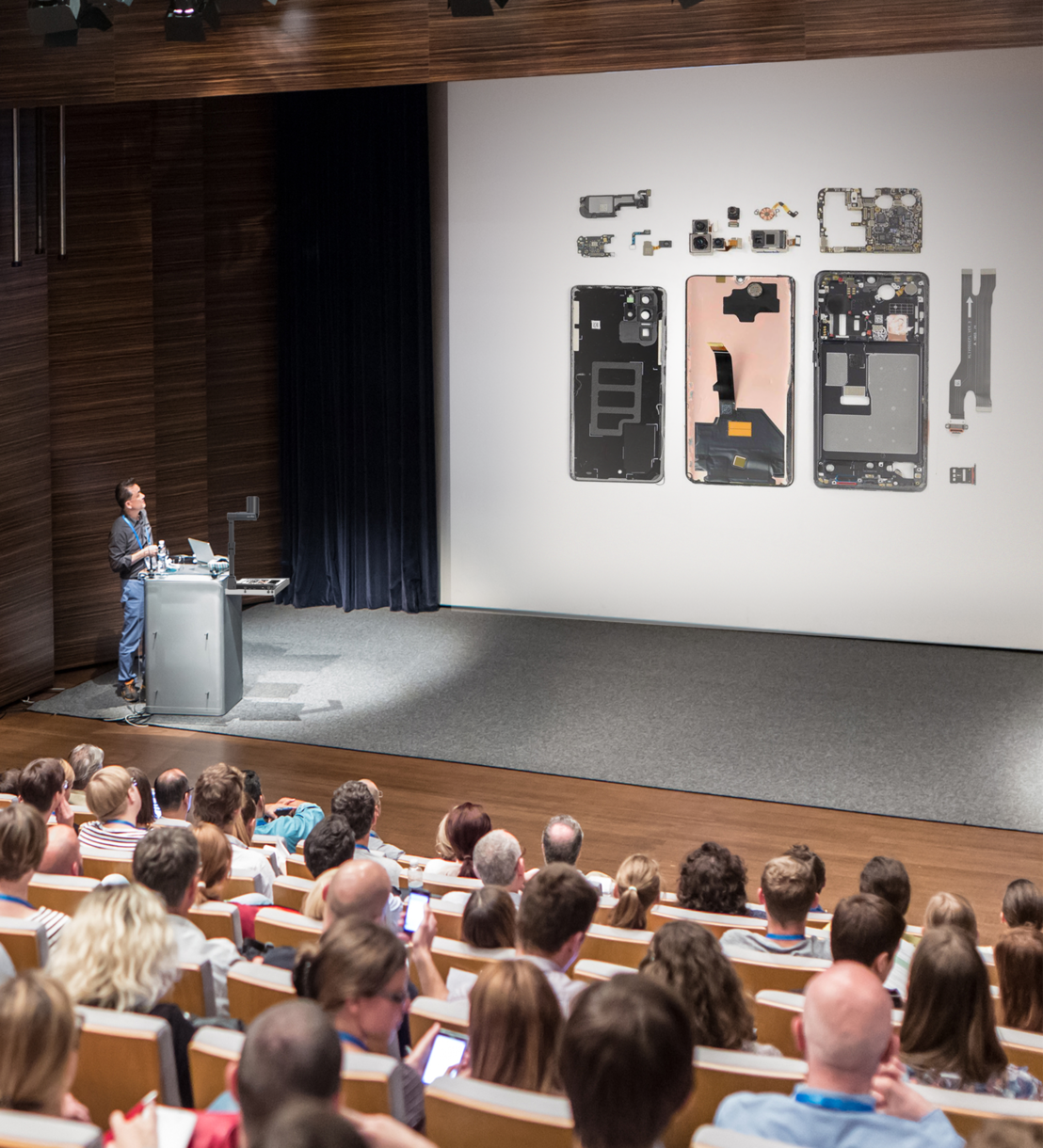 Check the build quality
Most document cameras are used daily in classrooms, meeting rooms, or courtrooms, and should be of sturdy construction so they are able to stand up to heavy usage.
Sturdy construction also means that the camera arm will not move when touched. Every time you touch an unstable imaging device it's likely to wobble. Every movement of the camera will be magnified on-screen. The bigger the display screen the more noticeable and more distracting this becomes.
Leading organisations choose WolfVision because they know that WolfVision systems are solid, completely stable, and 'built to last.'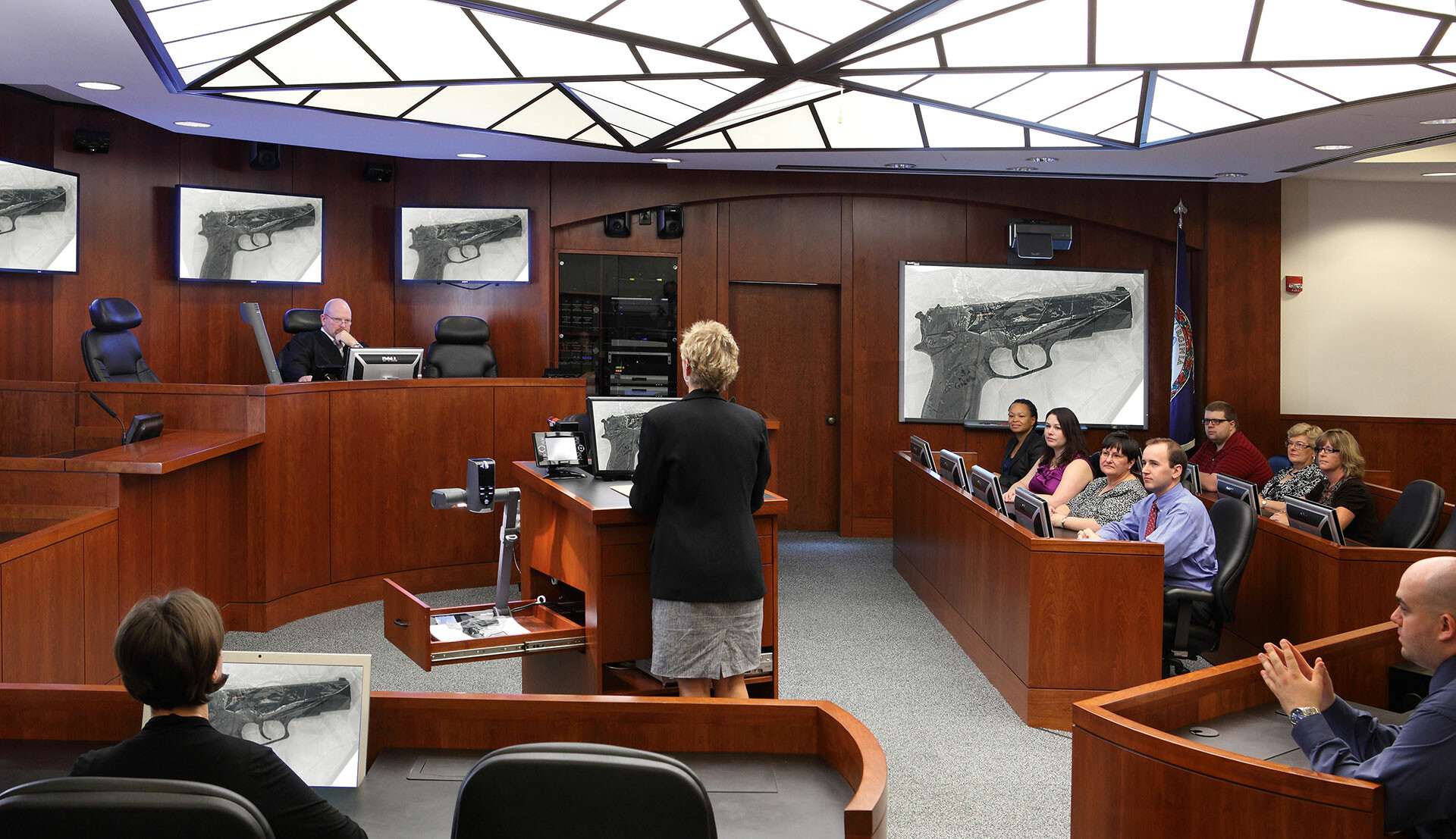 Focus on ease of use!
Ease of use is one of the most important considerations. If a document camera is hard to operate, very few people will use it. In stressful presentation situations you need to know there will be no technology challenges whilst presenting.
All common settings such as focusing, brightness control, and white balance need to run automatically. It can be useful to have a manual focus option available for occasional use if required.
Zooming should be smooth, and easy to use, preferably via a simple zoom wheel or similar mechanism. Focusing using continuous auto focus where available minimises the need to focus in any manual modes. Optical zoom offers the highest quality, but digital zoom is useful when you really need to zoom in very closely.
Check the connectivity options
Most modern document cameras have HDMI Out ports for easy connection to a monitor or projector. Models with HDMI In ports enable other devices such as a Blu Ray player or a PC to be connected. Input signals can then be routed to the HDMI Out port, and this means that document camera controls can be used to switch easily between different content sources for a professional multi-media presentation.
An HDBaseT option is also useful if you need to route 4K content over longer distances without compromising image quality.
If API commands are available, document cameras can also be integrated into room control systems from manufacturers such as Crestron, AMX, Extron, QSC, and others.
Control possibilities are also an important consideration. A remote control is useful for some installations, as is the option to control the device using a purpose designed app. If an app is desirable, it should be available for iOS, Android, Windows and macOS platforms so that everybody can use it?
The increased popularity of video conferencing, means that increasing numbers of classes, meetings and courtroom sessions are now held online. Many organisations recognise the benefits of hybrid working and the document camera / Visualizer is an ideal device to help maintain a consistent working and learning environment for both in-room and remote-located web conferencing participants.
A good quality document camera can help to improve remote teaching, distance learning programs, and information provision for remote teams. Document cameras enable flexible presentation of judicial evidence in courtrooms, and are a key component of evidence presentation systems.
Having a network interface on a document camera, means that multiple devices can be easily administered and updated remotely over a network.
WolfVision document camera also integrate perfectly with the WolfVision Cynap range of wireless presentation, web conferencing, and collaboration systems. This combination provides a 'best of both worlds' presentation solution for in-room, online and hybrid working and learning. In this way, any combination of physical or digital content materials can be easily included in presentations.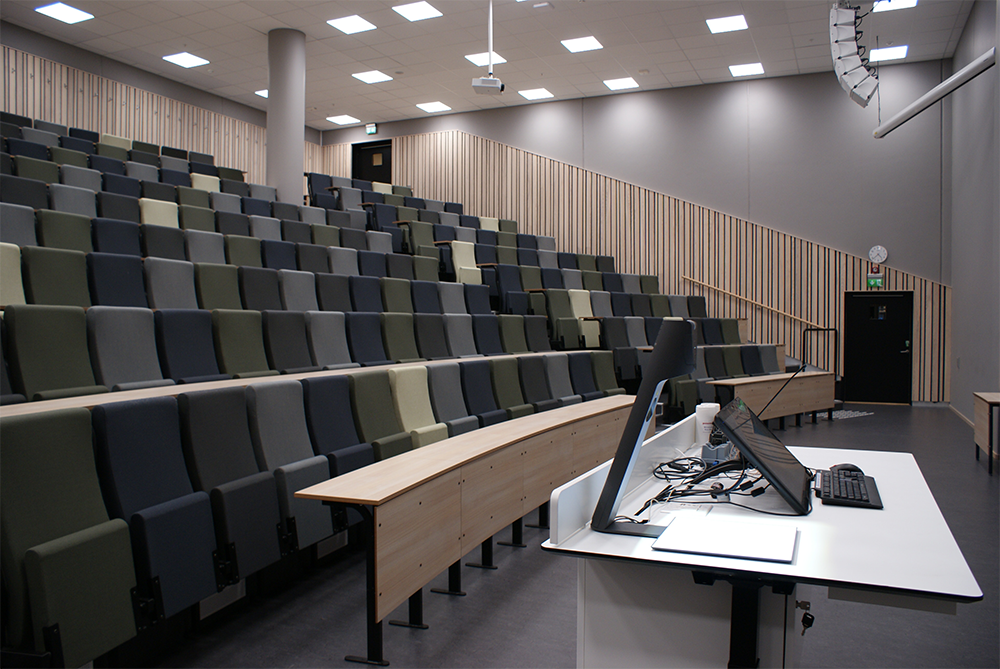 Security considerations
Features like recording, streaming, USB stick usage, and taking snapshots are popular with many users, but for some organisations they are in contravention of security policies.
In these cases it's important to check if some of these more sensitive functions can be disabled by administrators. Check also the possibility to disable the ability to downgrade firmware to older versions, discouraging attempts to circumvent security features.
Regular firmware updates are also an important consideration. They help to maintain security levels over time, and can also help to extend the useful life of your investment.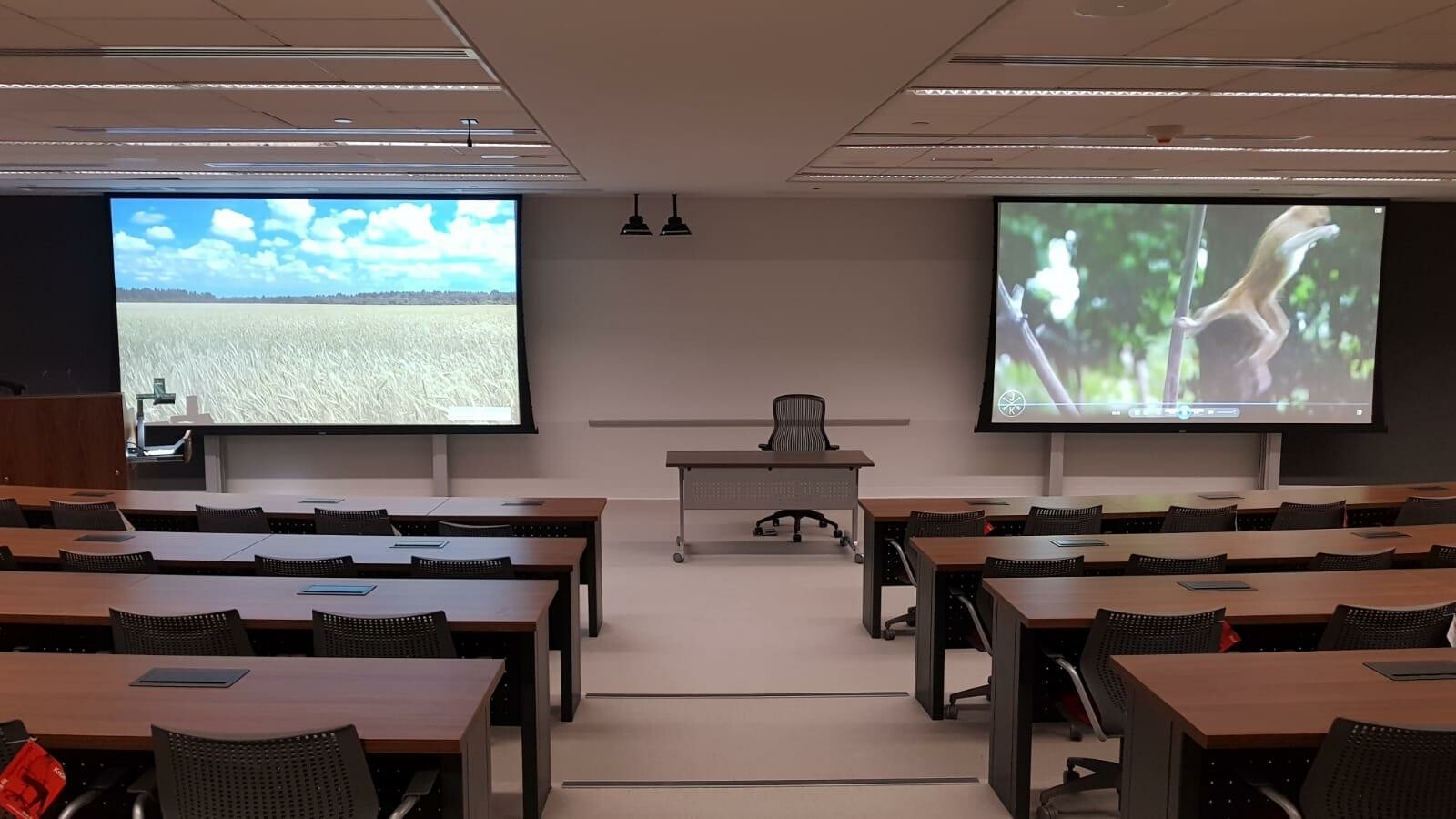 About WolfVision
WolfVision is considered to be the market leader in document camera technology, and its systems are used daily in many of the world's leading universities, companies, and judicial institutions.
Universities such as Oxford, Cambridge, Harvard, Yale, University College London, and many more are valued customers of WolfVision, and well-known organisations such as Google, Microsoft, Audi, Porsche, NASA, and many others, use WolfVision systems in their meeting spaces to enhance their presentations.
WolfVision is the only company that offers a complete product line of document camera models at all price points. Devices are made in Austria, Europe, using the finest quality components available, and as many thousands of WolfVision customers have found, they are built to last!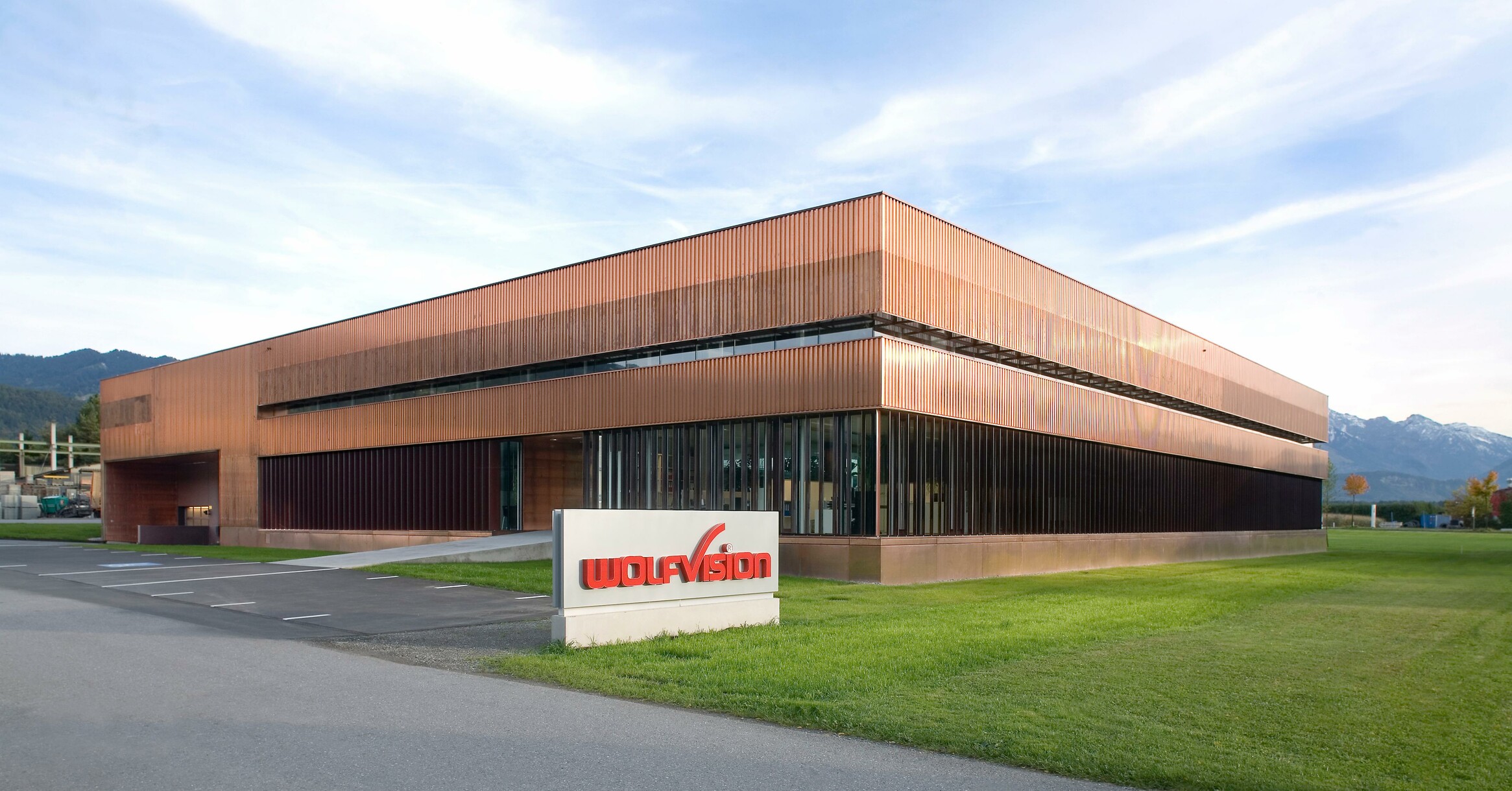 Contact us!
Contact us now to discover how a WolfVision system could be the perfect addition to your classroom, conference room, meeting space or courtroom.