Best uses for a document camera in 2023
Why you should be using a Visualizer right now!
The new hybrid world means we're all making far more online presentations than ever before,
There's never been a better time to put a document camera to good use. Current WolfVision systems support the UVC standard enabling hassle-free plug-and-play, high performance on-screen display of 'live' content materials for in-classroom, online, and hybrid learning, meeting room and courtroom usage.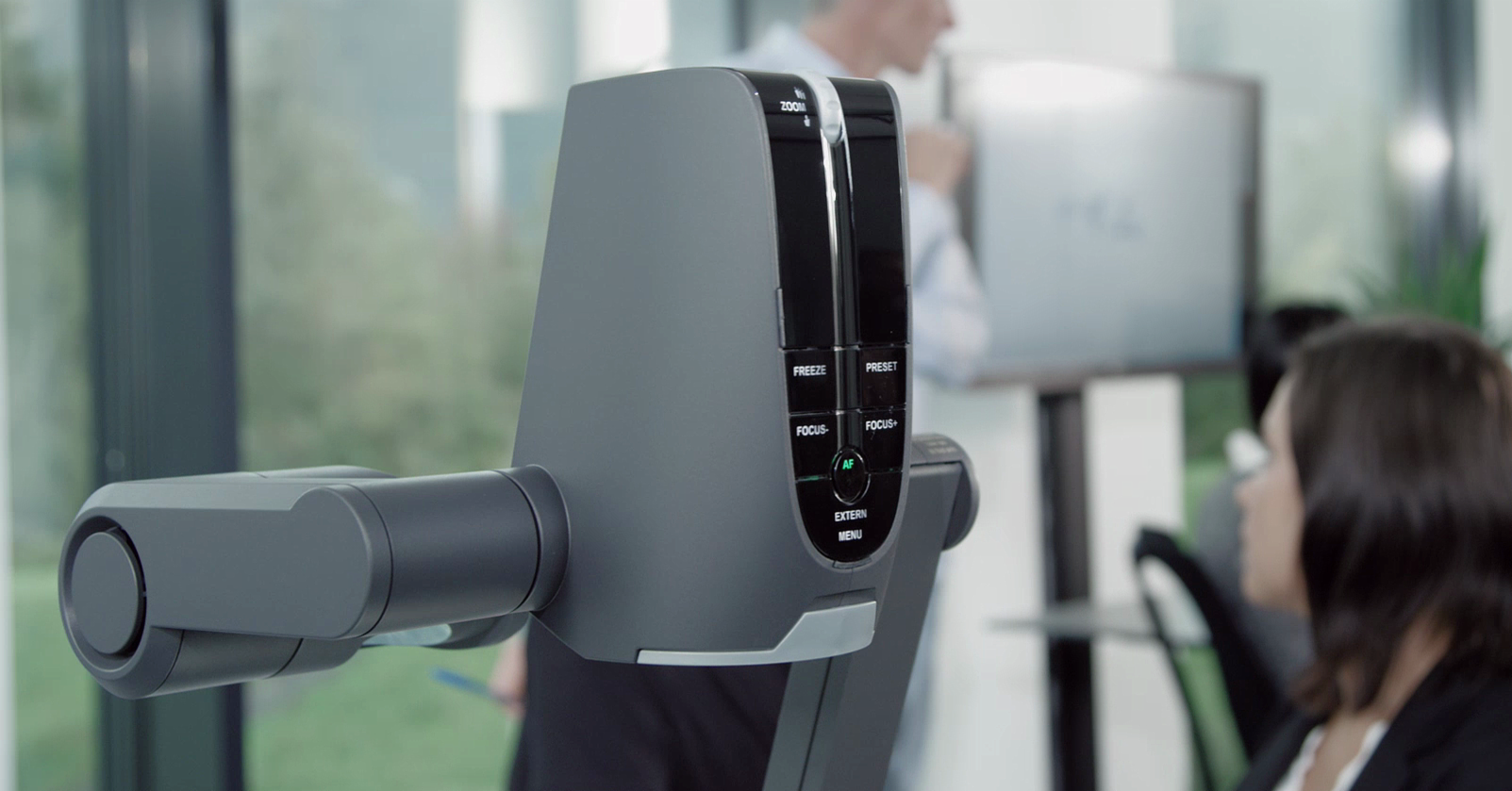 Invented by WolfVision, the first document camera (also known as a Visualizer) was introduced in 1988, and in a very short space of time it had completely taken over from the older, unreliable, and difficult-to-use overhead projectors that were so often seen in classrooms and meeting rooms.

Often used in combination with a projector, the document camera / Visualizer has become an essential piece of equipment in classrooms worldwide ever since, enabling the high quality 'live' on-screen display of lesson content materials such as books, handwritten notes or other objects to students.

WolfVision models have become standard issue in leading universities worldwide exactly for this purpose, and they are also found in many meeting and conference rooms where they are prized for their ability to conveniently display objects of all types. In courtrooms, a document camera is an essential tool for the on-screen display of physical evidence.

Rapid adoption of hybrid learning and working
The rapid adoption of online working and learning, has meant that in many cases, that live interaction, spontaneity, and excitement in online collaboration are often missing from hybrid classes. Presentation of static content materials do little to spark the imagination of students or work colleagues joining classes remotely.
Many WolfVision customers find that their cameras help with the successful replication of a 'live' in-classroom experience for online environments, allowing ideas and concepts to be introduced in a meaningful and 'easy to understand' way, using supporting visuals that would normally only be possible during in-person sessions. This is extremely difficult to accomplish when using only inflexible PowerPoint slide presentations.
Fill your online sessions with attention-grabbing visuals?
Real-life physical props are powerful because they provide a great contrast to pre-prepared slides. With a document camera you can easily integrate any object you like, or simply write directly onto a dry-erase working surface - without compromising the quality of your presentation. Note: Slide-based text displayed using typical presentation software doesn't count – it's not a visual aid!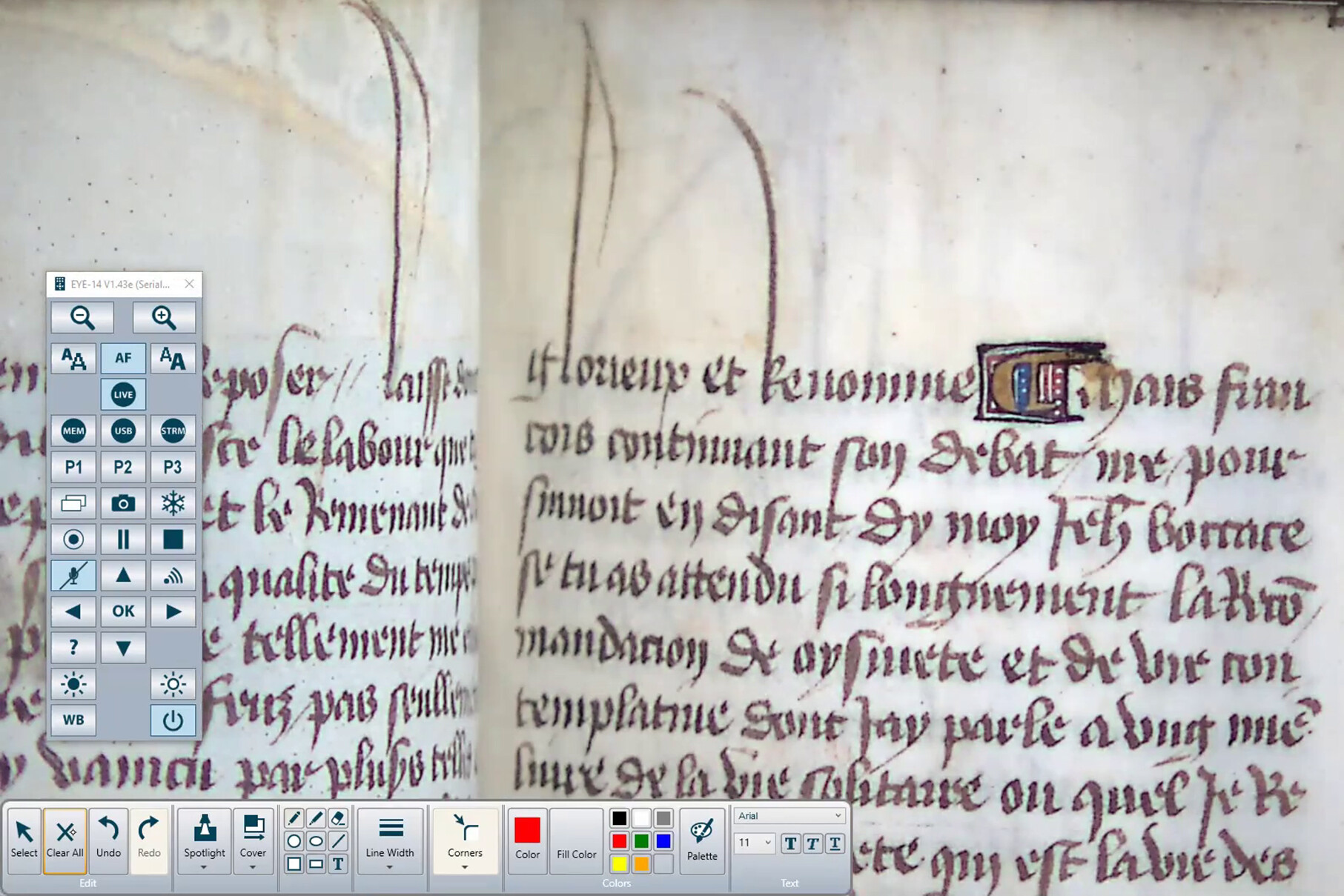 Overcoming Zoom fatigue
Since the Covid-19 pandemic web conferencing apps like Zoom and Microsot Teams have seen their popularity go through the roof - Zoom has reached over 300 million daily users, Microsoft Teams boasts 115 million daily active users, and Google Meet, 100 million participants every day.
Many users are reporting 'Zoom fatigue' - exhaustion which seems to result from the constant strain of virtual interaction over video conferencing software. During an in-person meeting or class, the brain is able to focus not only on the words being spoken, but also on other cues such as body language or the tonality of a person's voice which together add up to deliver a much richer and memorable interactive experience.
Video calls prevent a full emotional response, demanding prolonged concentration and focus primarily on spoken words, which when supported only with text-based PowerPoint slides, all of which can be extremely difficult for the brain to process.
We are also easily distracted – by constant email, social media, or at home by family members, or callers at the door.
With the inherent limitations of PowerPoint presentations, and in the face of 'Zoom fatigue' the advantages of a document camera are clearer than ever before.
Mostly slides are so often full of text, they are not memorable or inspiring. The human brain takes longer to process text.
Improving audience engagement!
It's no secret that a WolfVision visual presenter can help to improve attention spans and engagement during lessons or meetings, especially where text-heavy PowerPoint presentations are the primary method of communication. In common with techniques such as introducing a quiz, or doing a survey, switching sources away from your PowerPoint slides every 10 minutes or so resets the attention, and introducing new sources of information is incredibly useful – helping to replicate an in-person experience during an online class or meeting.
Can you remember?
When information is delivered orally, most people can recall about 10% of it three days later. If the same information is presented visually, most people can recall 35%. That's more than 3 times the retention!
Combining the two methods of delivery produces even more impressive results - with simultaneous oral and visual presentations, recall rates shoot up to almost 65%, and even more impressively, you get around 63% accuracy after one year! *
* Source: Long-term recognition memory for pictorial material study by Nickerson, 1968
Are you paying attention?
A survey of German companies reports that 95% of all presentations are made using Microsoft PowerPoint, and that of those, a massive 84% contained either boring or sleep-inducing content. In fact the study concluded that 97% of presentations in meetings/classes could be improved.
Web meetings and classes are probably even worse, because of their lack of body language and restricted interactivity.
If something's boring, most of us don't pay attention for very long! Experts recommend that presenters should produce something emotionally relevant, and interesting for audiences every few minutes in order to retain their attention.
Using multiple media, for example by switching between static materials, and document camera content is an excellent way to do this!
How do you like to learn?
Learning style describes how we process new information. Knowing our own preferred style, and the style of others can improve our communication skills, and our productivity! Of course we all have different ways of learning, and we often like to combine different styles together, so it makes sense to offer information in a variety of formats to your audience. Document cameras really help you to do this:
Visual learners - like to see images, so diagrams, maps, writing notes live on a document camera etc. are especially helpful.
Auditory learners – like to hear information, so they often like to ask lots of questions! Flexible display of content using a document camera to introduce new materials, encourages lively discussion, and interactive sessions making notes and lists are all important for stimulating participation.
Kinesthetic learners - need to engage in an activity. Movement and live demonstrations are beneficial, and frequent switching of media using a document camera helps to refocus the audience attention.
WolfVision document cameras: 'Plug-and-play' for enhanced interactive online learning!
Visual props are powerful tools, and the truth is, even traditional presentation aids like a flip chart, whiteboards or an overhead projector provide more variety than complete reliance on Microsoft PowerPoint, but of course these are not an option for use in our new hybrid world, where a part of our time will likely be spent online. This is where a WolfVision system can transform your content.
Used directly with Zoom, Microsoft Teams or other popular web conferencing clients helps maximise the online/in-room experience and gives complete flexibility to introduce any sort of content - even for use as a digital whiteboard for handwritten notes and comments, with the possibility to switch between a room camera, slides and any type of 'live' content.
Thanks to the UVC standard (USB Video Class) when recording lesson materials or using web conferencing clients such as Zoom, Microsoft Teams, Google Hangouts, or others, it's easy to use your WolfVision document camera to place 'live' physical content, right at the centre of your online classes and training sessions. Simply connect to your PC or laptop USB port for an instant interactive classroom experience.
What document camera do I need?
The best lessons are those where educators are 100% focused on their content, and not distracted by equipment that is difficult to use! The advantage of high-performance devices such as WolfVision systems is that they are designed to be extremely easy to use, with almost all settings adjusted automatically.
Choose a model which is sturdy and does not wobble around when you touch it. The tiniest of movements are magnified on-screen and are very distracting either during in-person or online classes.
Choose an easy-to-use model with almost all settings adjusted automatically so you can concentrate 100% on your presentation, not on how to operate the equipment.
Get a document camera where you do not need to manually adjust the light - cheap models always require you to do this yourself. High quality pictures are never possible, and you will distract your audience time and time again.
Look for a document camera with a 5 year warranty, that is built to last. There are plenty of examples of WolfVision units that are in use every day, that are more than 15 years old! The investment in a WolfVision document camera is worthwhile.
Consider a Visualizer / document camera from a company like WolfVision with a worldwide sales and service network, and well-trained employees ready to provide support and advice both pre-sale and post-sale.
Look for products that offer free-of-charge firmware updates that often provide new features and functionality, and help to extend the useful life of your investment.
Desktop models
Portable desktop type document cameras / Visualizers are the most commonly used device. With an optical zoom between 6x and 16x, these models cover the requirements of almost all users. Working surfaces like that of WolfVision, that are specially calibrated to eliminate hotspots, shadows, and other distortions are the best by far - ensuring a consistent viewing experience for all.
Ceiling models
Ceiling models, invented by WolfVision, add the advantage of keeping the desktop surface free of imaging equipment - but more importantly, because the camera is further away from the items to be shown on-screen, these objects can be much larger - and taller. Ceiling Visualizer units are proving very popular in 'virtual classrooms' where large format rare books and other archival materials are being included in Zoom classes. They are also perfect for use during product protyping or remote training sessions where materials being shown on-screen may be larger than normal.
Contact us now!
Talk to us today if you'd like to learn more about using WolfVision Visualizers to assist with the enhancement of your online learning content.