Polestar Destination, Shenzhen
Key role for WolfVision Cynap systems at the first Polestar Destination in China
Products used
Shenzhen Polestar Destination selects WolfVision Cynap systems
Polestar, the premium electric vehicle manufacturer owned by Geely Holding, the Chinese multi-national automobile company and Volvo Cars, opened its first Polestar Destination showroom in China in October 2022. Located in the Longhua district of Shenzhen, The Polestar Destination is a state-of-the-art luxury car showroom that embodies the brand's new retail concept, enabling potential customers to explore the Polestar brand in detail: from brakes, and batteries, to bumpers and rims, all components are displayed.
In addition to providing the ultimate in luxury electric vehicle services for consumers, the Shenzhen Polestar Destination has chosen WolfVision Cynap systems for its wireless presentation solution, ensuring that every detail of Polestar vehicles can be easily shown on-screen to customers.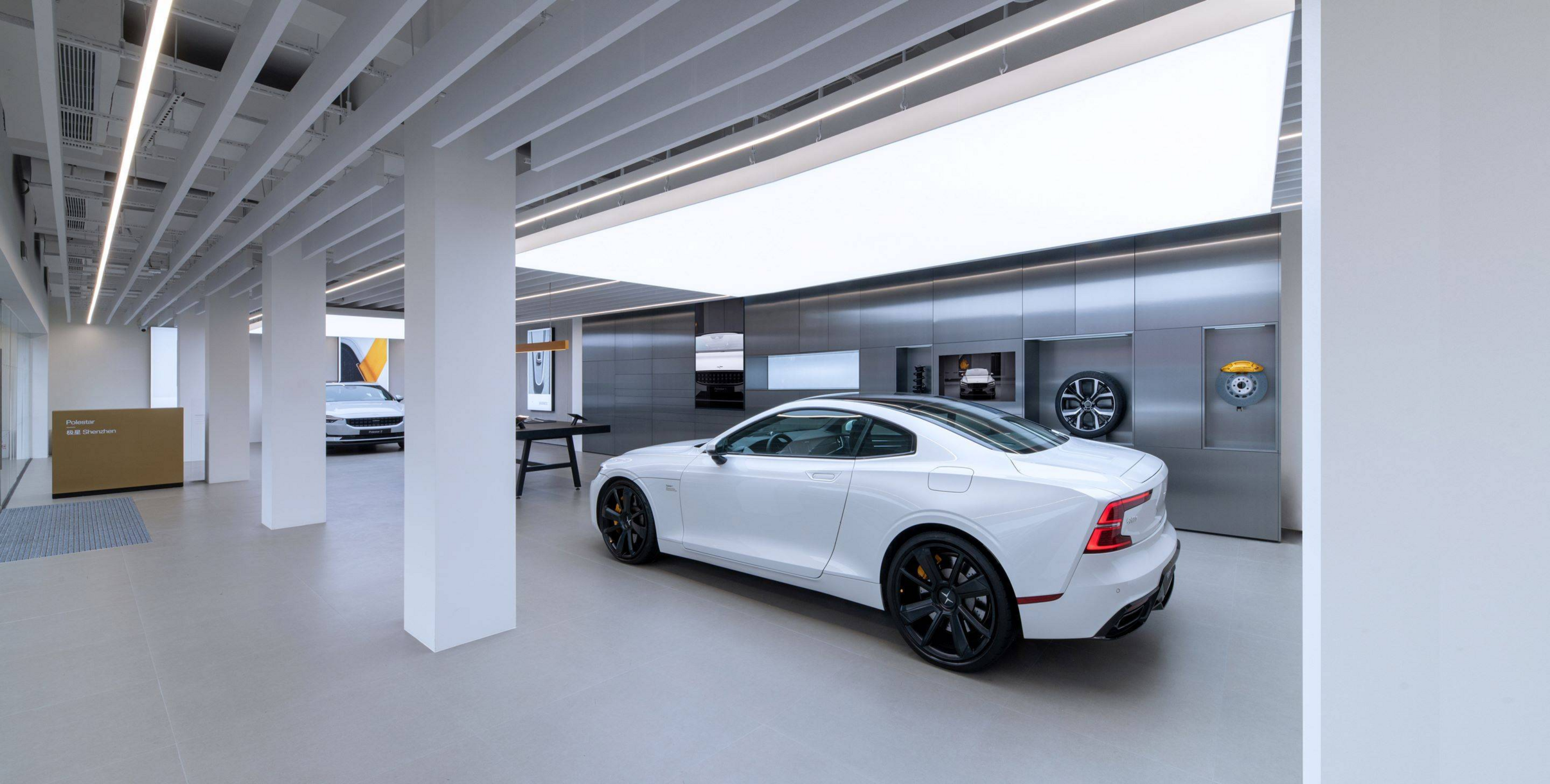 Easy presentation of information
Two Cynap Pure Pro units are installed in the consulting rooms, where they provide outstanding 4K UHD wireless screen mirroring. The units use a Linux operating system, which offers 100% wireless data encryption and IEEE802.1x authentication for maximum data security, and provide a stable and secure presentation environment when presenting confidential details to customers.
It's easy to present information on-screen, and support for Miracast, AirPlay and Chromecast screen sharing protocols means that no apps, dongles or additional software are needed to operate the devices. Cynap Pure Pro provides the flexibility to present a wide range of multi-source digital content material on-screen, and this has been found to significantly improve work efficiency in the sales department.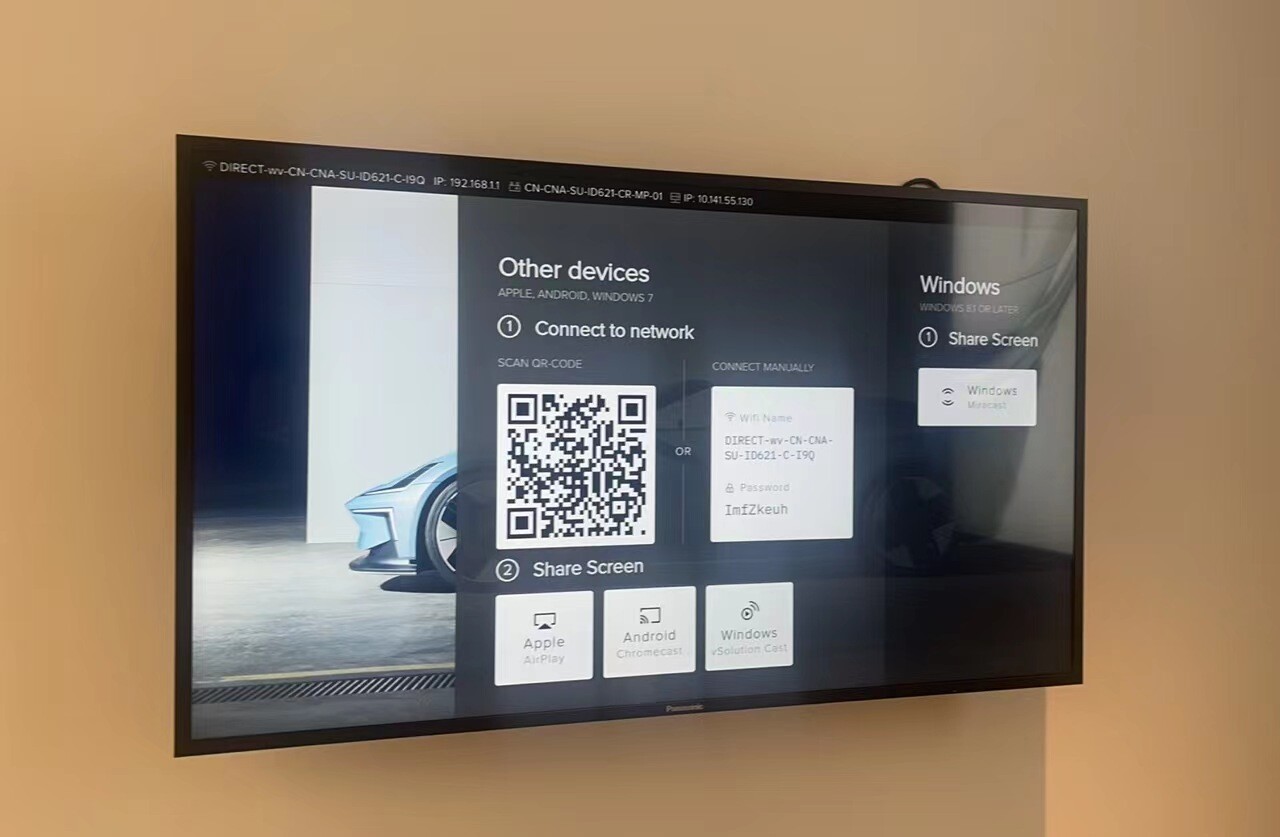 Stable, flexible, and simple to use
Cynap Pure Pro also supports the use of custom background images, and these are used to help promote Polestar's company philosophy and values while presenting. "Stable, flexible, and simple to use were our requirements for the wireless presentation system, and that is exactly what the WolfVision solution delivers," said the manager of Shenzhen Polestar Destination.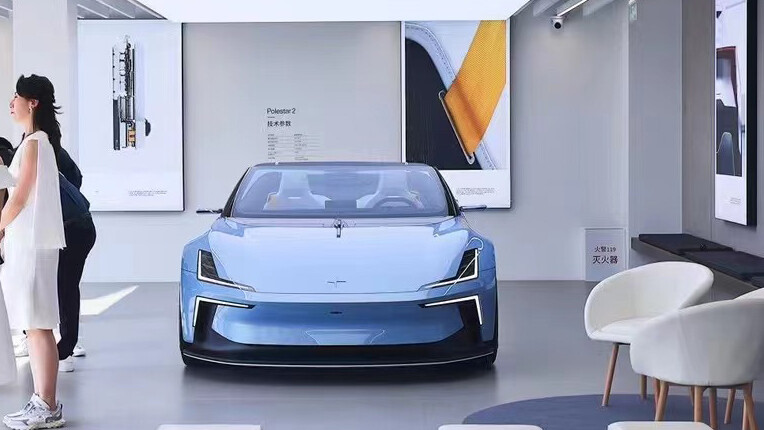 Products used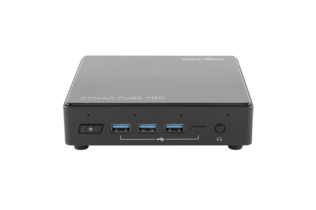 Cynap Pure Pro
All the benefits of Cynap Pure, plus extra features from our larger Cynap systems. Combines wireless screen mirroring with a range of popular collaboration tools.
BYOD wireless screen sharing
Whiteboard & annotation
BYOM web meetings
Multi-platform web conferencing (Zoom, MS Teams, WebRTC)
Document & media player
Integrated web browser
Optional Microsoft 365 integration
More case studies