BYOM – for outstanding meetings
Web conferencing has become indispensable in our new hybrid world
Hybrid meetings made easy - What is a BYOM meeting?
It's no surprise web meetings are so popular. We no longer need to be physically present in the office for every meeting. Remote team members stay in touch far more easily, and meetings have got shorter, more flexible, and importantly more productive.
BYOD is familiar to all of us, and we are well-used to the idea of bringing our own devices into the workplace. BYOM, or 'Bring Your Own Meeting' takes things a step further, allowing us to use our own laptops to host web conferences wirelessly.
The great advantages are that you can use any conferencing service you like, and you simply connect wirelessly to the meeting room infrastructure, enabling you to utilise the in-room camera, speakers and microphones to deliver a better quality hybrid meeting experience for all participants.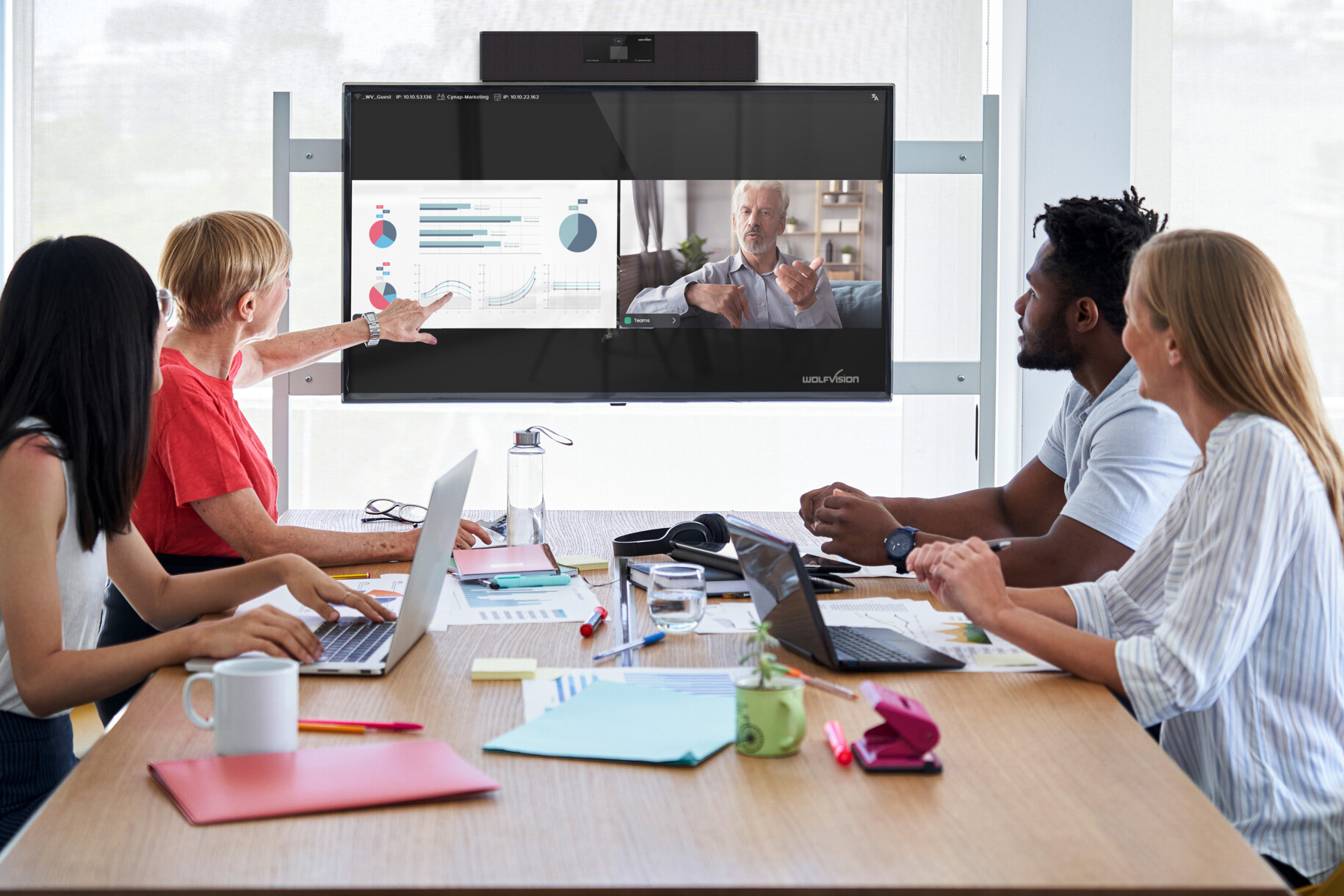 Introducing BYOM for Cynap family systems
In addition to the existing multi-platform web conferencing feature, we have now introduced BYOM for Cynap family systems. Simply toggle WolfVision vSolution App on your laptop to BYOM Mode to enable swift wireless connection to a Cynap, plus connected camera, microphones, and speaker peripherals already installed in the meeting room.
Available for models, Cynap Pure and above, users can now easily host a web meeting using any web conferencing service directly from their own laptop.
Content sharing from all laptops, smartphones and tablets
All meeting room attendees can also share content into the web conference from any device, providing a superb hybrid working and learning experience for both in-room and remote participants.
Collaboration is encouraged when everybody can actively take part, and importantly, in-room onscreen content is also displayed for remote meeting attendees, providing a consistent high quality meeting experience for everybody, regardless of their location.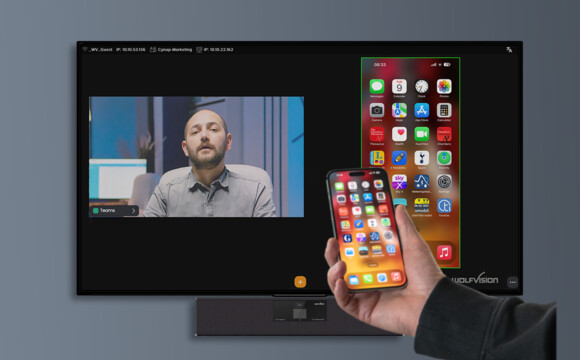 Cynap BYOM advantages
No need to use in-room video conferencing equipment that is often difficult to operate
Meetings can be hosted using any conferencing service (Teams, Zoom, Webex, GoToMeeting, Google Meet, etc.).
It's easier to use a familiar personal device to host the meeting
The meeting experience is enjoyable, because everybody benefits from using the camera, speakers, and microphones already installed in the room.
Contact us