Easy wireless screen sharing for meeting rooms
Cynap Pure Mini: Driving creativity to a new level
Simple wireless presentation for collaborative working
Introducing WolfVision technology into your meeting room makes wireless screen sharing easier than ever before.
Sharing your ideas and presentations onto a central display screen from any laptop, smartphone or tablet, gives your teams endless flexibility to collaborate together.
Cynap Pure Mini from WolfVision offers award-winning ease of use that sets it apart from any other system.
Up to 4 windows can be shared onto the main screen at the same time
Wireless sharing works for all laptops, smartphones, and tablets
The touchback feature even lets you control your Windows laptop remotely while working on a large touchscreen display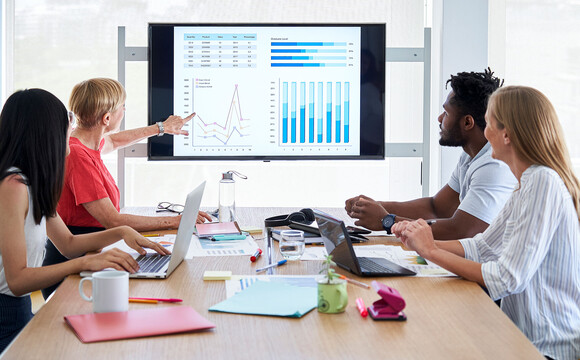 No apps, no dongles, no hassle
Simple screen mirroring of either images or videos including audio
No apps, no dongles, or additional software installation needed
No more cables, no adapters, and no IT issues
Maximum ease of use
Award-winning GUI used throughout our range of wireless presentation systems
Easy and secure wireless connectivity with support for AirPlay, Miracast, or Chromecast
Maximum data security with 100% end-to-end encryption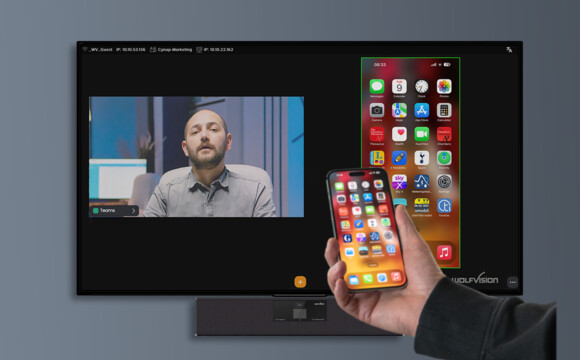 Designed for collaborative working
Going wireless means you can screen share content from anywhere in the room
Collaborative working using Cynap Pure Mini is far more than simply removing the cables from your meeting room
Experience the enhanced possibilities for innovation and collaboration that result when you can easily open up to 4 windows at the same time on the same screen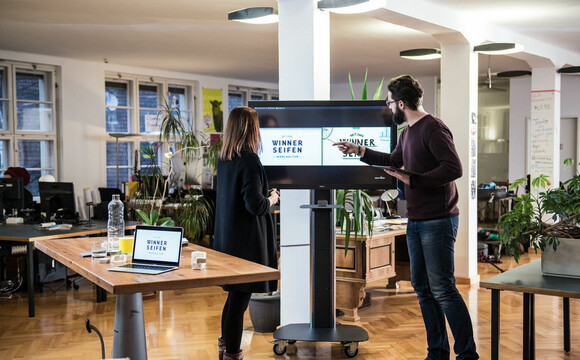 Plug-and-play setup and easy administration
Centralized remote cloud management for single or multiple rooms
Simple setup, configurable options, easy administration
Compact, cost-effective, scalable
Free firmware updates, and no license fees for transparent TCO
3 years warranty (with the option to extend to 5 years)
Separate your internal corporate and guest networks for extra security
Low bandwidth requirement, ideal for all network environments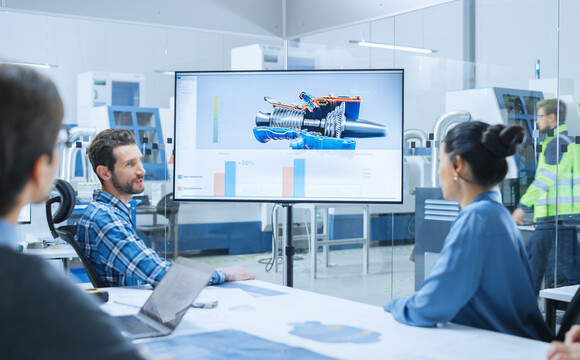 Screen sharing for meeting rooms & huddle spaces
Compact, hassle-free BYOD wireless presentation
Compact, and easy to use
Supports all laptops smartphones and tablets offering wireless presentation capability for everybody in the room!
Easy-to-use wireless connection using wireless technology already built into laptops and other mobile devices.
Up to 4 windows on-screen together provides limitless possibilities for flexible collaboration
Award-winning user interface, the same as on our top-of-the-line models
100% encryption of data