Cynap Pure Pro: Supporting the new hybrid workplace
Wireless presentation, web conferencing. and collaboration
Wireless conferencing & collaboration made easy!
In the new 'hybrid world', where many of us now switching seamlessly between in-office and remote working, a Cynap Pure Pro in your meeting space is an essential tool - providing easy-to-use collaboration technology, offering a consistent user experience for both in-person and remote meeting participants.
A high-performance, award-winning, all-in-one presentation, web conferencing, and collaboration solution, Cynap Pure Pro connects wirelessly with all laptops and mobile devices, offering BYOD screen mirroring, plus built-in web conferencing, combined with a range of popular collaboration tools.
Using Cynap Pure Pro to bring your own meeting
For a completely 'touchless' in-person meeting experience simply launch your Zoom, Microsoft Teams, or Cisco Webex or other WebRTC meeting directly from your own laptop, smartphone or tablet.
Web conferencing runs natively on your Cynap Pure Pro in contrast to some alternative solutions, you can forget about any connectivity, bandwidth or latency issues.
Running your meeting on your Cynap Pure Pro means you can also use Cynap's award-winning, easy-to-use, user interface to share any multi-source, multi-window content material on-screen during online sessions.
No apps, no dongles, no cables, no hassle
Cynap Pure Pro supports AirPlay, Miracast, and Chromecast BYOD wireless screen mirroring protocols, so no apps, dongles, or extra software are needed when your sharing content on-screen from any brand of laptop, smartphone or tablet during meetings.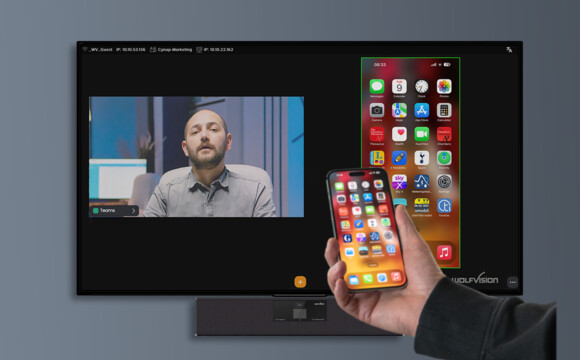 Innovation in collaboration
Working together is easier than ever before using the built-in annotation, whiteboard, web browser, and media player functions, and the Microsoft Teams integration means files are easy to access, work on and share with colleagues at all times.
Enterprise level security
Network security is a key consideration, and our custom-built, closed, Linux system offers 100% wireless data encryption, IEEE802.1x authentication, plus customisable security features to give you exactly the level of protection you need for your organisation.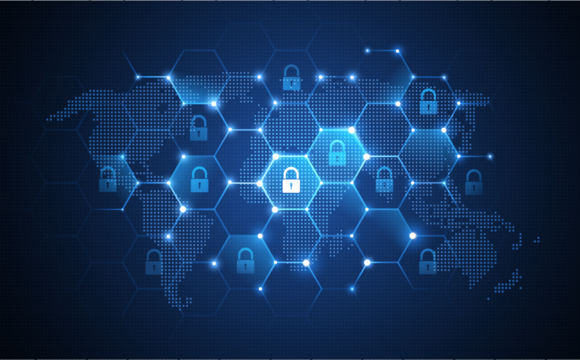 Detailed product information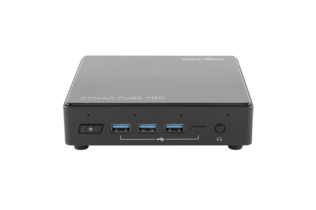 Cynap Pure Pro
All the benefits of Cynap Pure, plus extra features from our larger Cynap systems. Combines wireless screen mirroring with a range of popular collaboration tools.
BYOD wireless screen sharing
Whiteboard & annotation
BYOM web meetings
Multi-platform web conferencing (Zoom, MS Teams, WebRTC)
Document & media player
Integrated web browser
Optional Microsoft 365 integration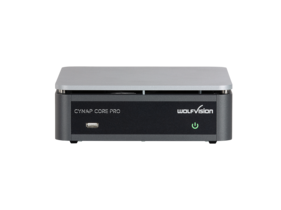 Cynap Core Pro
Award-winning wireless presentation, web conferencing, and collaboration system with all features of Cynap Pure Pro plus a comprehensive suite of additional collaboration tools.
Multi-platform web conferencing (Zoom, MS Teams, WebRTC)
BYOM web meetings
Functions as vSolution MATRIX client station
Optional capture agent for the Panopto video management platform
Optional webcasting and local recording functionality
HDMI In for additional connection possibilities
Microsoft 365 integration as standard
Contact us!
Contact us now to learn more about how Cynap solutions can help power your hybrid conference and meeting spaces.