教育
在课堂、在线及混合式学习环境中,可在屏幕上显示数字和模拟课程内容材料,性能十分卓越。
灵活的课堂和在线学习成像系统
沃府视讯展台系统具有非凡的易用性。世界各地的高等学府和其他教育机构每天都在使用,为教师在课堂和在线学习环境中与学生观众进行有效的沟通和互动提供技术支持和帮助。
网络视听课堂协作解决方案
我们利用vSolution MATRIX网络视听课堂协作解决方案等创新型AV over IP技术(基于互联网协议的音视频技术)营造前所未有而又令人兴奋的高科技学习环境。
此解决方案极具成本效益,其利用多个Cynap系统营造灵活的主动学习空间,学生和老师皆可从任何来源(尤其是个人智能手机、平板电脑及笔记本电脑)无线访问和共享各种类型的数字信息并开展协作。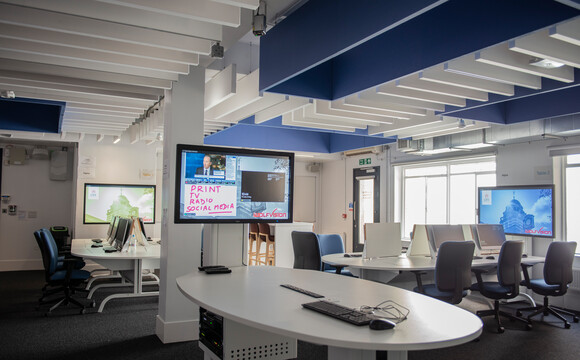 案例研究
欢迎查看我们的案例研究,了解全球众多领先教育机构选择安装我们的展示台系统及Cynap无线演示和协作解决方案的情况。
EMSD Hong Kong
Cynap plays key role in state-of-the-art learning spaces
Heriot-Watt University
VZ-9.4系 统登上舞台中心。
University of Idaho
Collaborative learning with VZ-C6 and Cynap.
Washington State University
Active learning classroom using Cynap
University of Warwick
WolfVision Visualizers: Essential imaging in all classrooms
Penn State University
VZ-C6 Ceiling Visualizer enables careful study of rare and fragile items.
Meiji University, Tokyo, Japan
WolfVision Visualizer systems: First-class imaging in lecture halls.
Kuwait University: Sabah Al-Salem University City
Essential Visualizer imaging in the classroom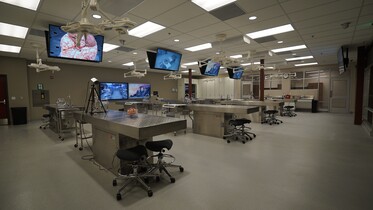 Idaho State University
EYE-14 Cameras at Meridian Health Science Center
BI Norwegian Business School
Visualizer systems - Built to last!
San Diego State University (SDSU)
High quality imaging in the classroom
University of Siegen
VZ-C6 Ceiling Visualizer: Successful live imaging
Tokyo Keizai University
VZ-3neo Visualizer - Saving space on the classroom lectern
Staffordshire University
Flexible teaching in active learning classroom with Cynap
University of Tennessee, Knoxville
Cynap systems transform classroom learning environments
University of California, Santa Cruz
WolfVision Visualizers play key role in every classroom
City, University of London
Outstanding vSolution MATRIX installation
Okayama University
Using Cynap systems for high performance multimedia streaming & recording
London Business School
Impressive vSolution MATRIX active learning classroom installation
University of Oslo
Future-oriented learning at the Faculty of Law
University of Glasgow
Live imaging with an EYE-14 camera during online classes
University of Dundee, Scotland
Cynap plays key role in state-of-the-art learning spaces
University of Westminster
Synchronous hybrid learning environments using Cynap systems
University of Edinburgh
VZ-C6 Visualizers in use during online and hybrid learning classes
University of Nevada, Las Vegas
High performance imaging in the classroom
Nagoya University of Arts & Sciences
Specialised learning environments with Cynap and Visualizer systems
Loughborough University
In-person, remote, and hybrid learning using WolfVision systems
HSPV NRW, North Rhine-Westphalia, Germany
State-of-the art learning spaces
University of Westminster
Collaborative learning spaces using Cynap and vSolution MATRIX
illwerke vkw energy campus montafon, Austria
VZ-8.UHD live imaging for new training centre
客户评价
What we have found, is that regardless of the size of the learning space the Cynap systems allow the student to become a real part of the class, not just a passive viewer.
Michael Berger
IT Manager, Office of Information Technology, University of Tennessee, Knoxville
Wolfvision is a small company. But they are serious, and deliver world leading products. They listen to their customers and when necessary, are able to make adjustments very quickly.
Tor-Arne Tømte
Senior Operations Specialist, BI Norwegian Business School
I do believe that WolfVision Visualizer Systems add real pedagogic value, and they have the flexibility to perform equally well, whether installed as a central component of a classroom AV solution, or as a highly portable, all-in-one stand-alone system.
Douglas Marsland
Head of Audiovisual Services, Heriot-Watt University
联系方式