Settore Legale
Visualizzazione e gestione altamente performante di prove digitali e analogiche di ogni tipo proiettate su schermo, per aule di tribunale in presenza, online e ibride.
Sistemi WolfVision: Tecnologia ibrida per aule di tribunale per il mondo ai tempi del Covid-19 e oltre
In risposta alla pandemia da Covid-19 e per proseguire le attività giuridiche rispettando le attuali disposizioni di distanziamento sociale, le aule di tribunale di tutto il mondo stanno attraversando cambiamenti repentini.

Le soluzioni tecnologiche Cynap e Visualizer WolfVIsion sono in grado di supportare le installazioni nuove e aggiornate di aule di tribunale ibride, consentendo la partecipazione ai procedimenti giudiziari sia in presenza che da remoto.
I nostri sistemi sono efficaci, sicuri e comodi e offrono un ventaglio di funzioni personalizzabili per la presentazione controllata di prove insieme a funzioni integrate di conferenze video, streaming, condivisione dello schermo wireless, registrazione e annotazione.
Rivolgersi alle soluzioni Cynap è molto più che una semplice risposta alla pandemia da Covid-19: è anche un'opportunità di concentrarsi su come viene fornita la giustizia e su come possa essere implementata nel lungo periodo.
Contattateci ora per sapere di più su come i nostri premiati sistemi Cynap e Visualizer sono utilizzati per fornire a tutti i partecipanti una concreta esperienza dell'aula di tribunale, sia in presenza che online.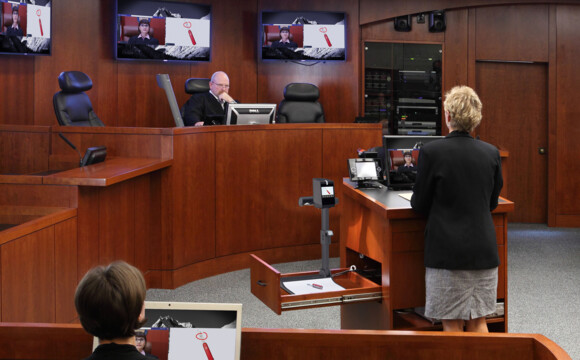 Ninth Judicial Circuit Court of Florida
Cynap and Visualizers for flexible presentation of evidence.
Arizona State University - College of Law
High quality presentation of evidence on-screen
Karlsruhe County Court
Modern AV technology plays an essential role
Supreme Court of the State of New York
Comprehensive and detailed presentation of evidence in court
College of William & Mary
Improving the administration of justice through technology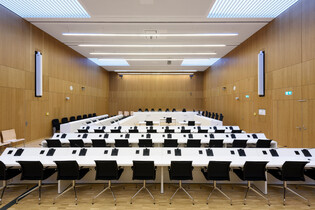 Stadelheim Courtroom Munich
High quality on-screen display of evidence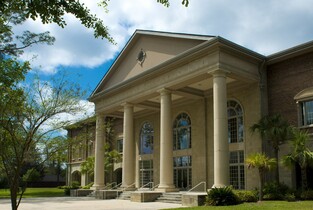 Camden Courts, Georgia, USA
CYNAP helps with re-opening after COVID-19 closure!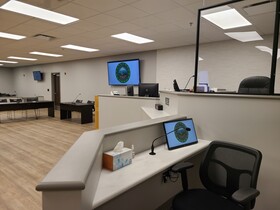 Delaware County Courts, Muncie, IN, USA
Presentation of evidence using CYNAP systems
Testimonianze
Visualizers are on top of the list. The WolfVision units are the only ones considered for this project because the image quality is by far the best on the market.
Brian DiGiovanna
Special Advisor for Courtroom Technology, Supreme Court of the State of New York
Cynap handled our goals and exceeded our expectations. We have a solution that is cost-effective, easy to use and train, one wireless connection that you don't have to download a client or app for, and that has become self-supportive.
Paul Pridemore
Senior Audio Visual Engineer, Ninth Judicial Circuit Court of Florida
Contattaci