Ninth Judicial Circuit Court of Florida
Cynap and Visualizers for flexible presentation of evidence.
Productos utilizados
Located in Central Florida, USA, The Ninth Judicial Circuit Court services more than 1.3 million residents in Orange and Osceola Counties, across an area of over 2,000 square miles. On average, the court receives over 590,000 new cases each year, making it one of the largest judicial courts in the state of Florida. When the Court set out to find a new solution for the presentation of evidence, they had three key objectives in mind.
Firstly, to overcome their existing problem of connectivity incompatibility (HDMI, VGA, DisplayPort, etc.), which often led to delays in the courtroom. Secondly to find a suitable solution that would be very easy to train the attorneys how to use, so that they would quickly become self-supportive. Thirdly the system had to be extremely reliable, and must be able to withstand the rigours of heavy courtroom usage by large numbers of different users. Paul Pridemore, Senior Audio Visual Engineer at the Judicial Court, confirmed that they selected Cynap for their courtrooms and associated conference rooms because it could meet these three requirements, plus it offered many additional useful features and functionalities that they never envisioned would be available from such a small device.
Around 30 courtrooms are currently equipped with Cynap systems, together with WolfVision VZ-8light4 Visualizers, which provide a 'best of both worlds' imaging solution, enabling evidence whether in digital or analog format to be easily presented on-screen to court participants. Additional equipment includes NEC Ultra Short Throw projectors, Atlona HDMI Baluns, Dell 22" Touchscreen monitors, and Biamp Tesira Mixers to handle audio requirements. Paul Pridemore commented "It handled our goals and exceeded our expectations. We have a solution that is cost-effective, easy to use and train, one wireless connection that you don't have to download a client or app for, and that has become self-supportive - in the fact that now attorneys just connect to the device and go (we no longer have service calls every 10 min). It is a secure system and I can allow attorneys to connect to the device, without giving them access to my network".

2x HDMI inputs and 2x HDMI outputs complete with HDMI distribution amplifier and auto-switching enable a seamless display of content from a variety of sources, and the Cynap systems operate as small matrix switchers without the need for any additional equipment.
Images are auto-scaled to fit the screen, and it's also possible to annotate over any displayed content if required by the judge. During the selection process, Cynap was compared to several competitor systems, which were found to require several separate appliances in order to accomplish the same tasks as the multi-functional all-in-one Cynap system. Users particularly noted that the Cynap system was much easier to use as compared to other competitor products, and although there are already 30 units installed, there are additional quantities of both Cynap and VZ-8light4 Visualizers already planned for the future.
More case studies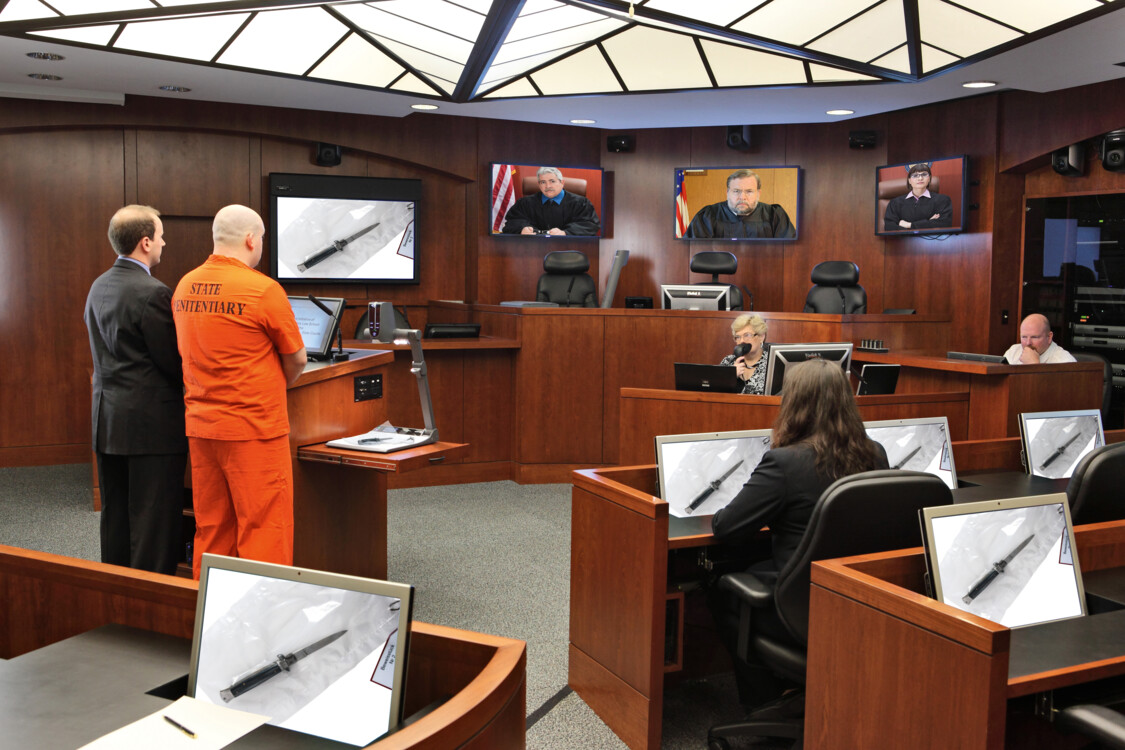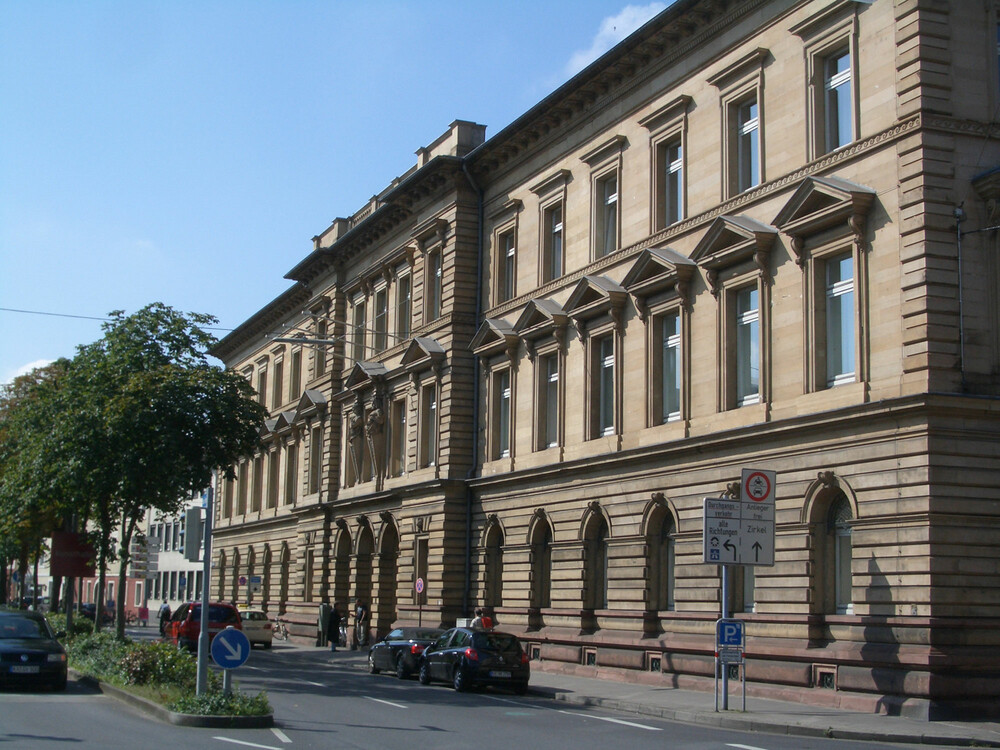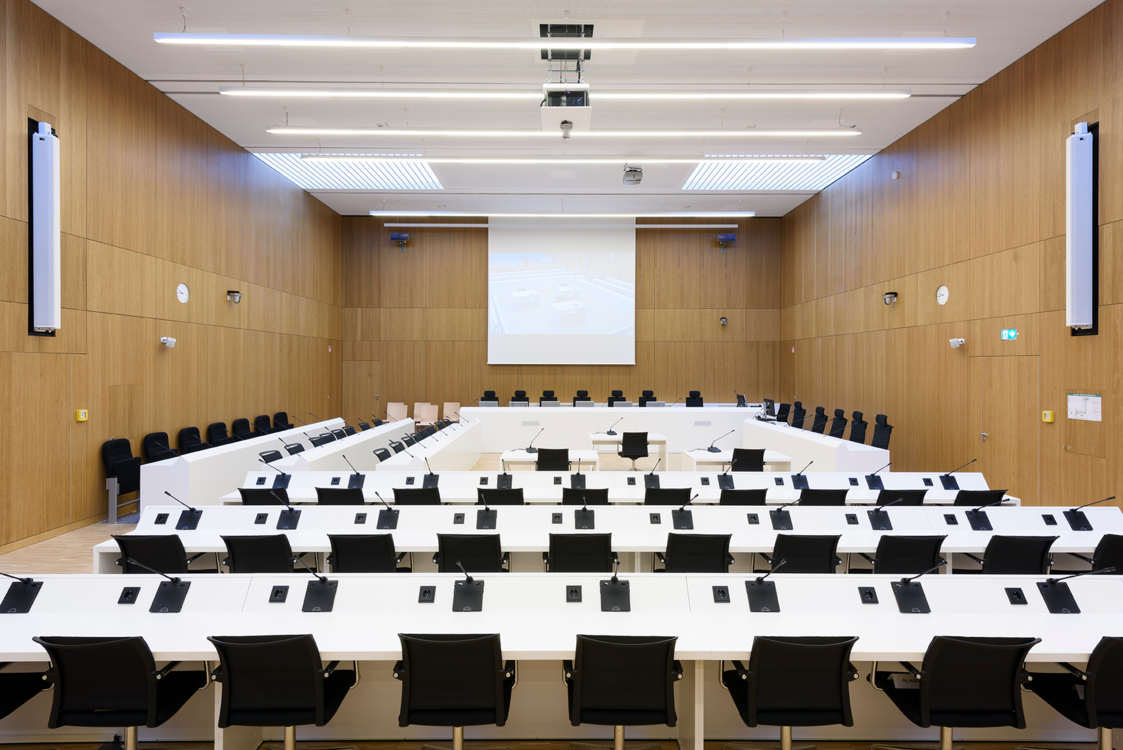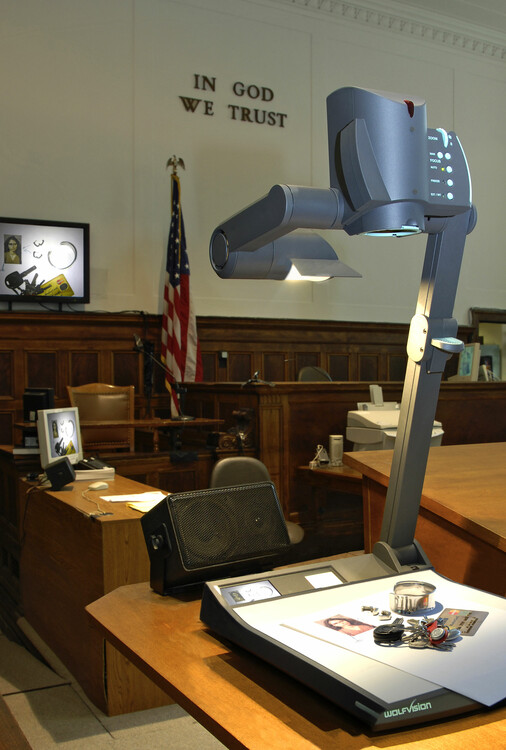 Get in touch